Man killed, 5 teens hurt after teen driver ran a red light in stolen car in Orange County, FHP says
ORANGE COUNTY, Fla. - A man has died and five teenagers were rushed to the hospital early Sunday after a multi-vehicle crash in Orange County, according to Florida Highway Patrol and Orange County Fire Rescue..
Citing preliminary information, FHP said the driver of a 2015 Hyundai Santa Fe was traveling southbound on Dean Road and drove through the red light, where it then collided with the driver of a 2016 Toyota 4Runner, who was making a left turn onto Dean Road from the 408 exit ramp.
There were five teenagers in the Santa Fe – a teenage driver and four teenage passengers. The Santa Fe had been reported stolen, according to FHP. All were transported to the hospital with non-life-threatening injuries.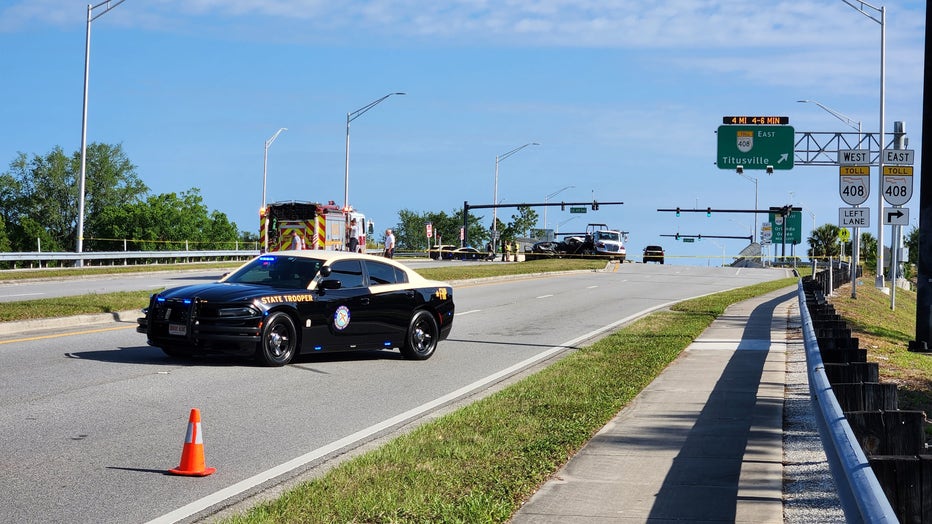 A 23-year-old man from Palm Coast, who was in the Toyota 4Runner, died at the scene, according to FHP. His name has not been released pending next-of-kin notification.
Orange County Fire Rescue said one of the vehicles flipped onto its side, and that another vehicle caught fire.
As of 11: 38 a.m., the northbound and southbound lanes of Dean Road, near State Road 408 have reopened FHP said
The crash was reported around 4:30 a.m
Clarification: Orange County Fire Rescue initially said in a tweet that six pediatric patients were transported to the hospital. FHP has since clarified that five teenagers were transported and a 23-year-old man died.