North Port family turns tables on burglary suspect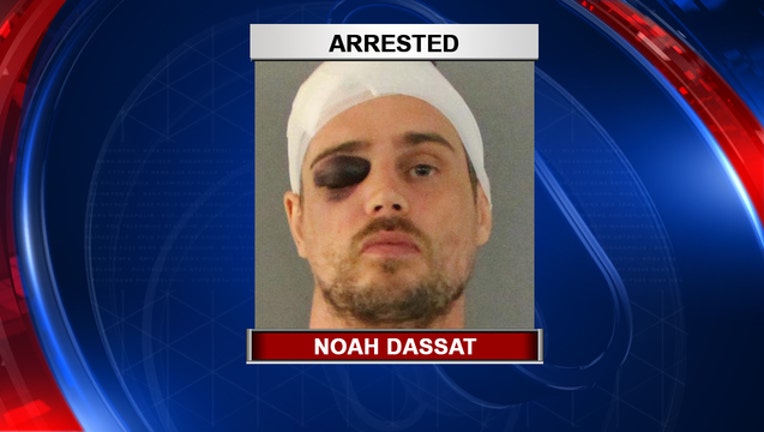 article
NORTH PORT, Fla. - A California man who broke into a North Port home and attacked a family with a bat quickly had the tables turned on him.
North Port police said Noah Dassat, 33, of Santa Cruz, broke into the home on Kennett St. last Thursday and attacked the occupants inside, which included three children, with a bat.
Police said a male resident was able to wrestle Dassat and put him in a bear hug, while the resident's wife grabbed the bat and began to beat Dassat with it.
The suspect suffered significant head injuries, police said, and fled on foot, leaving his bat and a hat he was wearing behind.
A man matching the suspect's description later showed up at a Port Charlotte hospital and gave them a fake name. North Port police were contacted and they were able to figure out that it was Dassat.
Dassat is now being held in the Charlotte County Jail without bond. North Port police posted his badly battered mug shot on Twitter and wrote,"We appreciate the assistance of the Charlotte County Sheriff's Office in this investigation. #badidea"