No bond for woman accused of shooting neighbor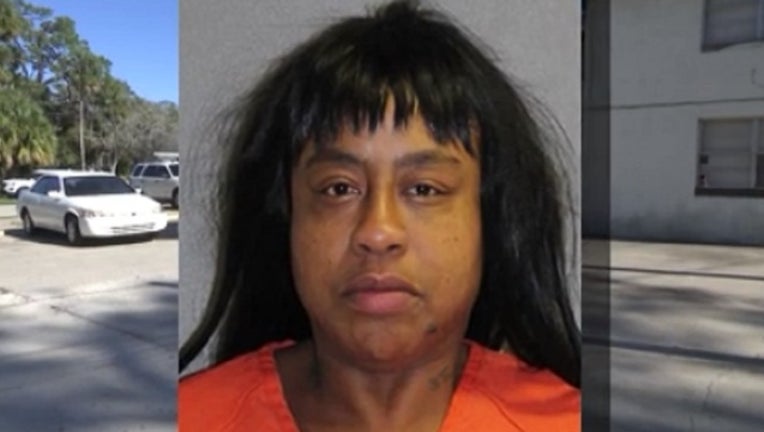 article
DAYTONA BEACH, Fla. (WOFL FOX 35) - A woman is behind bars after police said she fatally shot a man Saturday morning, outside her Daytona Beach apartment.
Latasha Reaves appeared in Volusia County court Sunday, where a judge told it to her straight, "The proof of guilt is evident; the presumption of guilt is great," said the judge, "there are two eyewitnesses to the murder, according to the police report. So I'm going to order that you be detained without bond."
Reaves said nothing at the hearing to explain herself. Afterward, her sister Rosa spoke out on her behalf, saying she has a troubled past. "Her mental issues," Rosa Reaves said,"her drug abuse."
She said they'll continue to stand by her as her trial goes on. "We're just hoping for the best outcome and we will be hiring a lawyer to defend her. So that's pretty much it," Rosa said. 
Daytona Beach police say Reaves killed Patrick Robinson, shooting him point-blank, after he allegedly got into a fight with Reaves' friend, at a Daytona Beach home. 
Police also say Reaves was off her meds and acting strange, taking off her clothes while they were interviewing her. Her family says they feel for the victim. "Our condolences go out to the family, our prayers to the family in this time of grieving. It's a great loss on both ends," Rosa Reaves said. 
They say regardless of the outcome, they hope Latasha gets the help she needs.