NJ State Trooper killed in wrong-way collision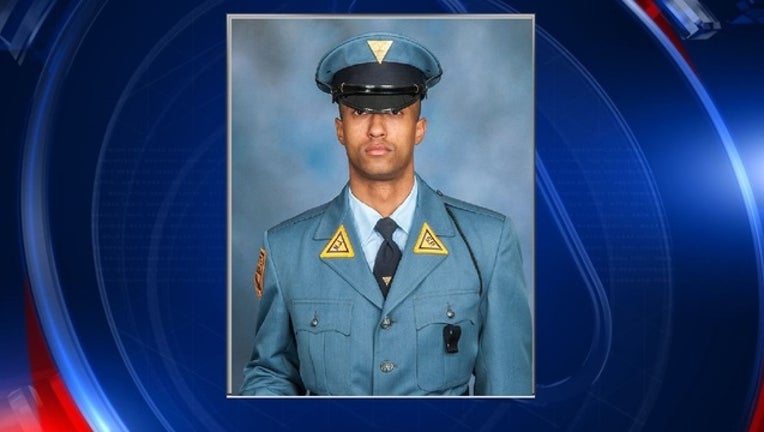 MILLVILLE, N.J. (AP) - A rookie state trooper responding to a call for help was killed in a violent wreck on a highway when a car traveling in the opposite direction crossed a grassy median and slammed into his cruiser head-on, authorities said.
The crash that left debris and the mangled cars scattered on Route 55 in Millville in southern New Jersey happened at about 7 p.m. Monday. Officials say a man traveling southbound in a Toyota Corolla crossed the median into the northbound lanes and slammed into a marked state police vehicle.
Trooper Frankie Williams, 31, was flown to Cooper University Hospital in Camden, where he was pronounced dead, state police said.
The driver of the other car was pronounced dead at the scene. He has not been identified.
The crash remained under investigation early Tuesday.
State police said Williams, of Atlantic County, was a member of the 156th State Police Class, which graduated January 29, 2016. He was assigned to Port Norris Station.
In August, Williams responded to a parking lot in Pilesgrove Township after a person reported a Toy Poodle inside a vehicle with one window open about an inch. The trooper saw the dog was lying on its side inside a crate and in obvious distress from heat stroke, state police said.
After breaking the window with is baton, the trooper gave the dog water and it was taken to a veterinary hospital in critical condition. The dog eventually became stable and authorities charged its owner, a Pennsylvania woman, with animal abuse.
According to his LinkedIn profile, Williams' interests primarily dealt with people understanding and being aware of cybercrime.
Before joining the State Police, he was a loss prevention manager for nearly six years for Lowe's.
No other information was immediately available.