Neiman Marcus sells out of controversial $66 collard greens side dish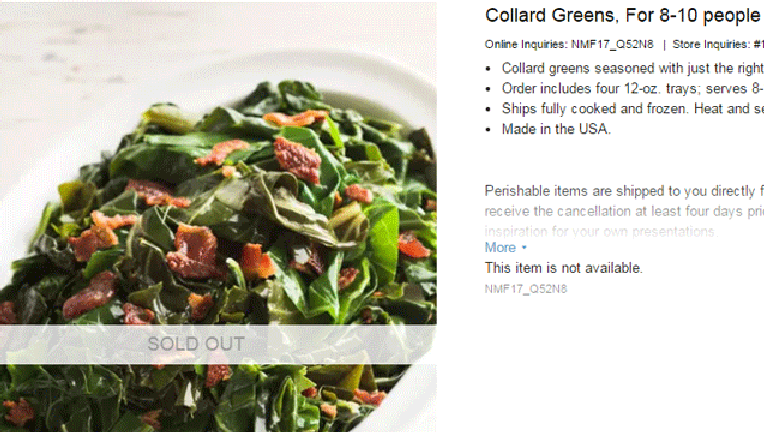 article
Neiman Marcus' annual "Christmas Book" has become well known for its extravagant, over-the-top gift items that are largely unattainable for most holiday shoppers.
There are plenty of fancy food items—usually caviar tins and plenty of gold-leaf-encrusted sweets—but this year, one food item went viral for all the wrong reasons.
The luxury retailer is serving up a side dish of collard greens, a cheap leafy vegetable that's a staple of Southern cuisine and soul food restaurants-- for $66. With a shipping fee of $15.50, the grand total of four 12-ounce trays comes to a whopping $81.50. To its credit, the upscale department store says the dish will serve up to 10 people, so that comes out to about $8 a serving. (A pound of collard greens that can serve about four people retails for less than $3.)
So what makes Neiman Marcus' greens so special? According to the website's description they're "seasoned with just the right amount of spices and bacon."
Many Southern food chefs were shocked by the dish.
Read more on FOX NEWS.