NASA unveils best-ever images of Pluto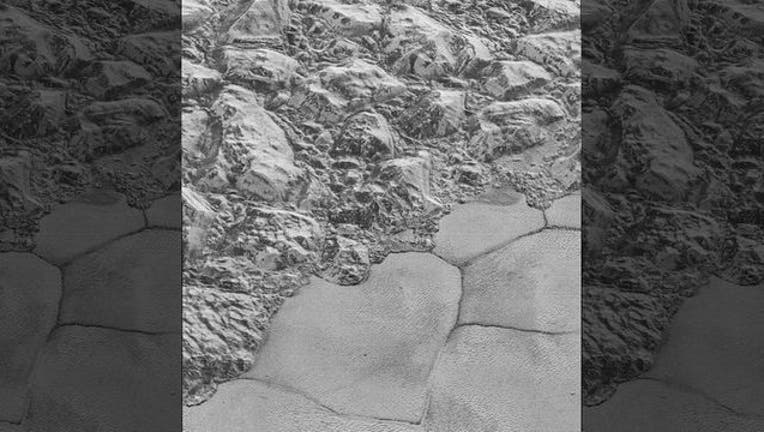 article
(FOX News) - Get ready to be amazed: NASA on Saturday unveiled the best-ever images of Pluto, revealing the dwarf planet's varied and exotic landscape in amazing detail.
The spectacular photos which were captured by NASA's New Horizons spacecraft during its historic Pluto flyby on July 14, show close-up views of the dwarf planet's towering water-ice mountains and vast plains, resolving fine details such as layering on individual crater walls. You can see the images in this dazzling flyover video from NASA, which was stitched together by mission team members.
"These new images give us a breathtaking, super-high-resolution window into Pluto's geology," New Horizons principal investigator Alan Stern, of the Southwest Research Institute (SwRI) in Boulder, Colorado, said in a statement today (Dec. 4). [See more Pluto photos by NASA's New Horizons probe]
"Nothing of this quality was available for Venus or Mars until decades after their first flybys, yet at Pluto, we're there already — down among the craters, mountains and ice fields — less than five months after flyby!" Stern added. "The science we can do with these images is simply unbelievable."