Mutual admiration: Waffle House hero meets Parkland students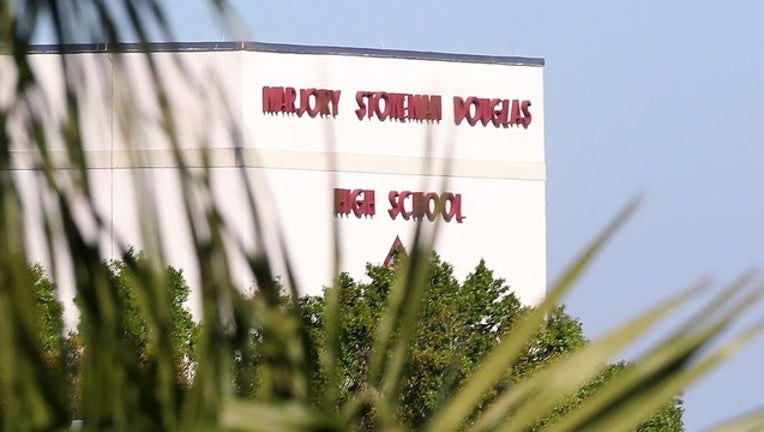 article
MIAMI (AP) - Samantha Fuentes, one of the Parkland school shooting survivors who gave emotional speeches at the March for Our Lives in Washington, has something to celebrate: Three months after the attack, she says "My face is finally shrapnel free!"
Fuentes tweeted a photo of her face on Saturday, showing a wide smile despite bruises and a hospital bandage stretching from her ear to her mouth.
"Regardless of the fact I look like I lost a fight, inside I'm winning in a way. I've been struggling so hard to love my face again, thank you for all your support," she tweeted.
The speech Fuentes gave in Washington was memorable not only because she led the huge crowd in singing "Happy Birthday" for Nick Dworet, a classmate who was among the 17 people killed in the attack, and who would have turned 18 the day of the march. She also had to interrupt her speech to throw up behind the podium.
Fuentes is among the Marjory Stoneman Douglas High School students who have made a point of reaching out to other young shooting survivors as they campaign for gun controls. She was honored with a Freedom of Expression Courage Award by PEN, the literary and human rights organization, for representing "an inclusive group of young people" in that effort.
Earlier Saturday, some of her classmates met in Miami with James Shaw Jr., the man who grabbed the hot muzzle of an AR-15 and wrestled it away from a gunman who killed four people and injured four others at a Waffle House in Tennessee. They too shared photos on social media, expanding a mutual admiration society.
"I met one of my heros today," Shaw tweeted below his picture with Emma Gonzalez.
David Hogg tweeted his own selfie with Shaw, saying "Wow just, wow @JamesShawJr9 lots of work ahead but the young people will win."
"Thank you great meeting you all, let's keep inspiring and bringing ppl together," Shaw responded.