Mulberry mourns teens killed in crash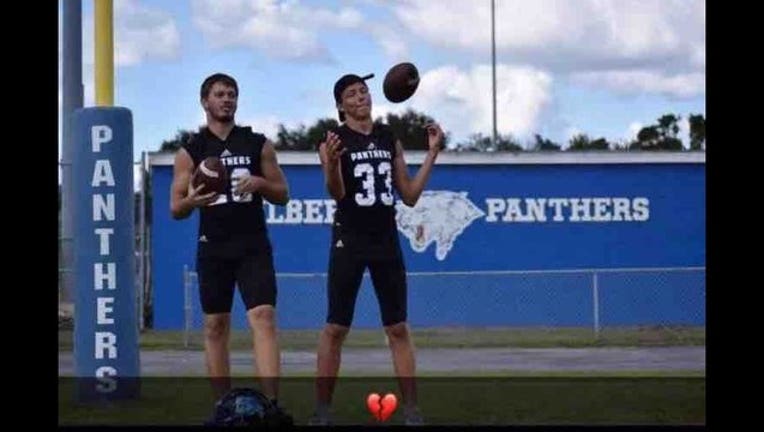 article
MULBERRY, Fla (FOX 13) - Mulberry is mourning the loss of two high school students who were killed in a crash early Sunday morning.
Chad Hall, 18, passed away Monday afternoon while Kenny Haney, 17, was killed instantly when the car he was driving smashed into the back of a semi-truck on Highway 37 near CR-640.
Chad was a linebacker for Mulberry High School's football team; Kenny was a defensive end. 
Because football season is over, it fell to the soccer team to do the honors for the athletic department.
"We are a one-school town. We rally around each other, especially in times like this," said soccer coach Chris Crawshaw.
All the proceeds from the school's soccer game against Lakeland Monday night are being donated to the families.
Their jersey numbers, 28 for Chad and 33 for Haney, were imprinted onto the field before the game.
"I am not going to see them," said Bryan Resendez, a student at Mulberry High School. "Nobody brought the joy that they brought into my life."
Haney was driving at 4 a.m. Sunday when the car went straight into the back of the truck. 
"It makes me happy to know that people are actually caring about this. It is a small community, but we care about each other like a family."
The loss stunned administrators, who have known both families for decades. Chad is remembered for a contagious smile, Kenny for a big heart. 
"Zaxby's was his favorite place to eat. He would see other students there and pay for their food for them," said teacher Joy Andrews.
The car showed no signs of braking and deputies do not believe alcohol was a factor. They are trying to determine where they were headed driving to at 4 a.m.
"My freshman year, we lost one of my teammates in a car accident. It was deja vu for me," said Crawshaw. "I have some experience to pass on to them and let them know hey they are not alone."
The driver of the semi is from Lakeland and was not injured.
A memorial service is being held at Mulberry High School Tuesday night at 6:30.