Moments leading to fatal FBI shooting in Orlando still unclear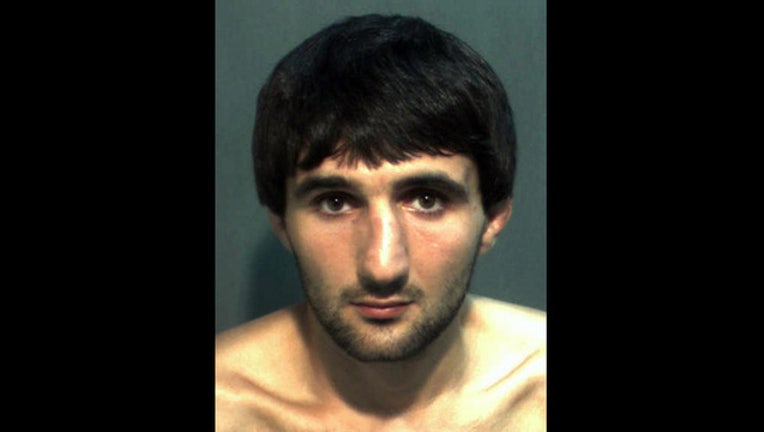 article
An FBI incident review team from Washington, D.C., is in Orlando today, a day after a Russian man who knew Boston Marathon bombing suspect Tamerlan Tsarnaev was shot dead by an agent.

Federal and Central Florida law enforcement agencies are still collecting and processing evidence from the shooting scene at a condominium complex on Peregrine Avenue, near Kirkman Road and Universal Orlando, where Ibragim Todashev was shot early Wednesday.

Initially, FBI officials said Todashev, 27, became violent and lunged at an agent with a knife while he was being questioned about Tsarnaev and an unsolved 2011 triple murder in the Boston suburb of Waltham. The agent, acting on an "imminent threat," then shot Todashev, they said.
However, later in the day, some of those officials had backed off that preliminary account, and it's no longer clear what happened in the moments before the fatal shooting, The Associated Press reported.

Sources told Fox 25 News in Boston that Todashev, a Russian national living legally in Florida, was about to sign a confession linking him to the Waltham slayings just before the shooting took place.
"I heard a couple of loud bangs and saw a couple of cop cars riding by," said Jared Morse, who lives in the area. "They wouldn't let anyone out to see anything or anything like that, so they made us go back inside."

Khusen Taraman, who practiced mixed-martial arts with Todashev, said that since the Boston Marathon bombings in April, they had been followed and questioned by the FBI. Todashev and Tsarnaev were MMA fighters, and both once lived in the Boston metro area.

Taraman insisted his friend wasn't capable of wrongdoing.

"He couldn't believe it," Taraman said of Todashev. "He thought they were just going to question him or, worst case, arrest him for some time until investigation was over."

Taraman said he called Todashev's father in Chechnya to break the news to him that his son was dead.

"His dad is really sad. He doesn't know what to say," Taraman said.

Bruce Connors, a Central Florida professional MMA fighter said he coached Todashev in 2011 for seven months, until Todashev stopped coming to workouts.

"I'm not exactly sure what happened to him. He just stopped coming," Connors said. He said he was surprised by Todashev's death.

"He never gave any of those kinds of characteristics to me, obviously, or I wouldn't have had anything to do with him."

Central Florida MMA and boxing promoter James Bennett said he worked with Todashev several times, starting in 2010.

"He was a very quiet guy," Bennett said. "He kept to himself. He didn't really interact with anyone else."

Earlier this month, Todashev was arrested on a charge of aggravated battery after getting into a fight over a parking spot with a 54-year-old man and his 35-year-old son at Orlando's Premium Outlets mall. The 35-year-old man was hospitalized with a split upper lip and several teeth knocked out, according to the Orange County Sheriff's Office.
Todashev was charged with reckless operation of a motor vehicle, disorderly conduct and civil infractions after a car crash in 2010, according to the Suffolk County (Mass.) District Attorney's Office. A spokesman said Todashev was seen arguing and shouting threats at occupants of one of the involved vehicles. The charges were later dismissed.