MISSING: Tisa Gantt disappeared after reporting sexual battery
Titusville, Fla. - Even though Tisa Gantt has been missing since 2007, Titusville Police say they believe they will solve the case. Investigators say they know people in the community have crucial information about what happened to her. 
It's a mystery that has haunted a family for 15 years. 
"Every day, we wake up with the same thought – when is she gonna come home," said Tisa's brother, Louis Sconiers. 
Titusville Police say Tisa disappeared in January 2007. 
Just one month before, she went to officers saying she'd been raped. 
"All of the information that we are receiving is leading us to believe that she may have been met with foul play," said Titusville PD Sgt. Tim Werring. 
Tisa was 36 years old when went missing. Sconiers says she lived alone on Deleon Avenue at the time. 
"She's a very sweet individual. Around Titusville, she is so well-liked by everybody," Sconiers told FOX 35. 
Police say Tisa walked everywhere. People in the neighborhood were used to seeing her day in and day out. 
"Tisa was not in circles of criminals. She was literally living her life, walking up and down the neighborhood, she's always known, felt that she was relatively safe, and fell victim to a crime. And I believe, fell victim again to a more heinous crime," Werring said. 
Titusville Police remain tight-lipped about the circumstances of the sexual battery, but they say they believe that crime and her disappearance are connected. 
"She had pointed out the house of interest before she came up missing," Sconiers told FOX 35. 
Deleon Avenue near Whispering Hills Rd. has become the center of the police investigation. Police say the sexual battery happened in that area, and it's also the neighborhood where Tisa was last seen.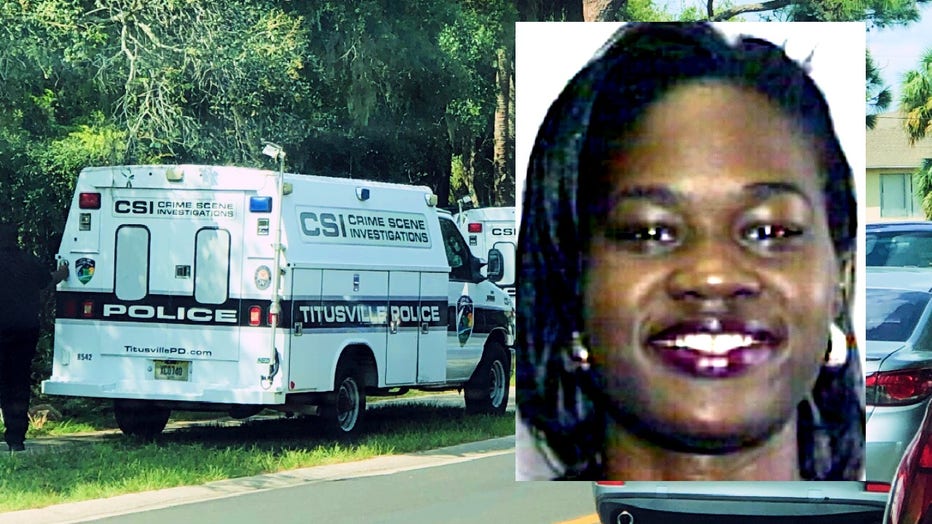 Investigators say credible information led them to dig near the intersection last year, but they didn't find anything. They vow not to give up.  
"We know people are very close to this investigation, close to what actually happened to her, and we are pleading with those individuals to come forward and share information with us," Werring said. 
"Whoever the person or persons who did this to my sister… we'll forgive them because God will give forgive them.," Sconiers said. "But they still need to give an account of what happened." 
Titusville Police say they have a person of interest in Tisa's disappearance, but they are not naming that person to preserve the integrity of the case. 
If you have any information about what happened to Tisa – you are urged to call Crimeline at 800-423-TIPS (8577) or visit the Crimeline website. You can stay anonymous and could get a cash reward. 
Get the most up-to-date forecast, sign up for weather alerts, and view live interactive radar for Orlando and Central Florida.
Watch FOX 35 News for the latest launch updates.