Wisconsin woman turns 106 years old, cashes in again at Potawatomi
MENOMONEE FALLS, Wis. - Viewers of FOX6 News have likely heard of Look Who's 6 – when we celebrate the sixth birthdays of children.
But on Wednesday, Aug. 23, we bring you Look Who's 106. 
Sarah from Menomonee Falls celebrated the milestone by going to Potawatomi with her family on Tuesday. She got an unexpected birthday present – hitting the jackpot on one of the slot machines and winning more than $1,000.
SIGN UP TODAY: Get daily headlines, breaking news emails from FOX6 News
"I told my niece I thought I was going to win today but never thought I'd receive a surprise like this," Sarah said.
The surprises don't stop there. The Potawatomi Casino Hotel gave Sarah an extra $1,000 with a sweatshirt from Cream City Coffee and a specially made birthday cake celebrating her 106 years.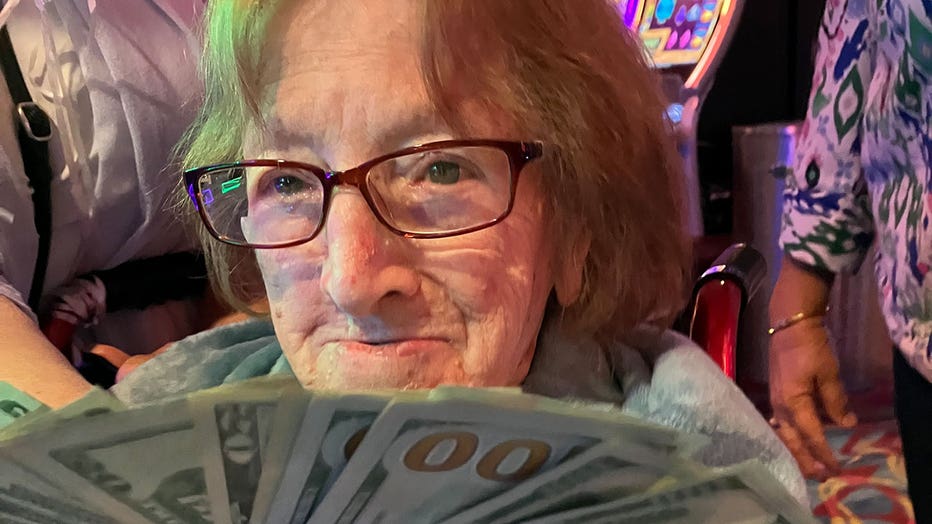 Sarah from Menomonee Falls
"We've welcomed Sarah every year for her birthday and are grateful that she and her family celebrate with us," Potawatomi CEO Dominic Ortiz said in a news release. "We were all elated when we heard about her big win and wanted to make her 106th birthday even more special."
Happy birthday, Sarah!