Police ID man accused of stealing FedEx truck in Daytona Beach
DAYTONA BEACH, Fla. - A FedEx truck was stolen and taken on a wild ride through Daytona Beach on Wednesday, police say.  New details have been released in the case, including the identity of the man accused of taking the truck.
Eddie Johnson Jr.,  41, was arrested on charges of grand theft of an automobile, fleeing and eluding officers with lights and sirens activated, and for never having been issued a driver's license. 
According to an arrest report, additional drug-related charges were added after officers said they discovered narcotic paraphernalia at the scene.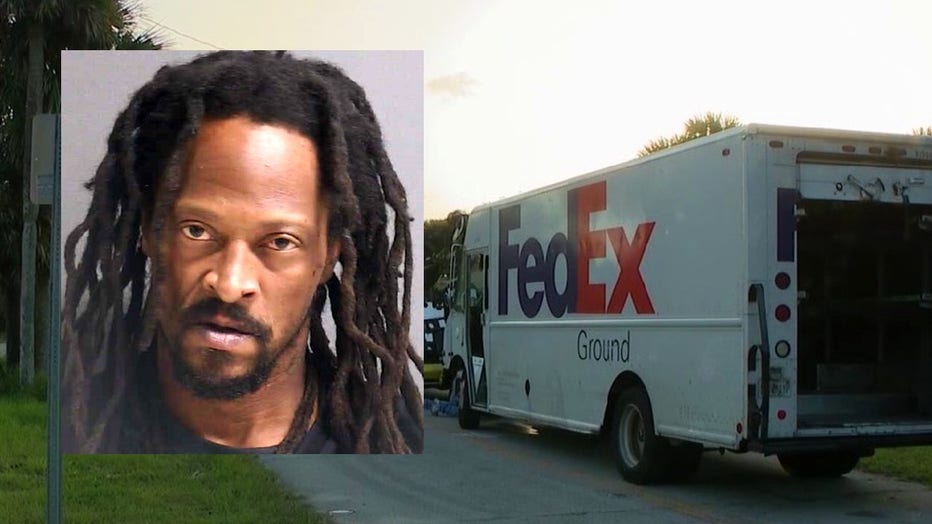 Police said when the FedEx truck driver stepped out of the vehicle to make a delivery at a home on Tomoka Rd., Johnson jumped inside and sped away from the scene.  The FedEx driver attempted to follow on foot but was unable to keep up with the truck.
A short time later, police caught up with the truck. They followed it down N. Wild Olive Blvd. where they said Johnson drove through a red light.  They said Johnson attempted to make a westbound turn onto Glenview Blvd. after the truck appeared to have blown a tire.
Officers said Johnson was unable to negotiate a turn and crashed into a utility pole, where they were able to take him into custody.
He was taken to the hospital with non-life-threatening injuries and later booked into the Volusia County Jail on a no-bond status.
Watch FOX 35 Orlando for the latest Central Florida news.