Man robs and murders woman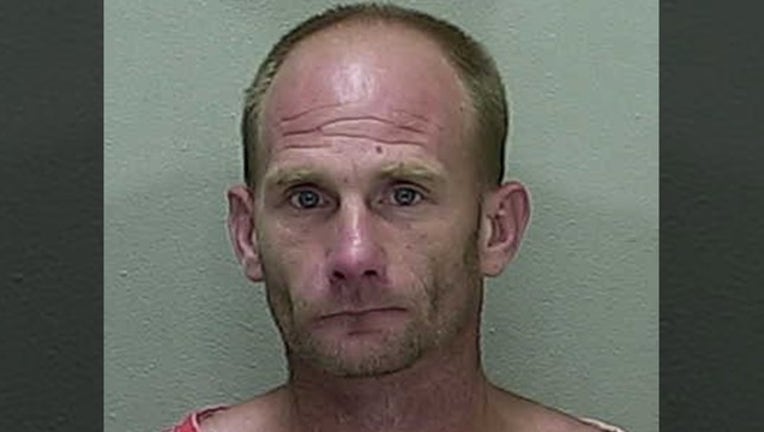 article
SILVER SPRINGS, Fla. (FOX 35 WOFL) - 36-year-old Eric Todd Gay was arrested on June 3rd for First Degree, Premeditated Murder, according to the Marion County Sheriff's Office.
They say that deputies were called to SE 4th Place in Silver Springs after the body of a deceased female victim, identified as 61-year-old Laura Russell, was found in the trunk of a car. Witnesses at the scene told detectives that Gay had taken the Russell's car to his home located on Ne 167th Terrace after he had spent the night at her home.
Detectives say that the witnesses said that after retrieving the Russell's vehicle and returning it to the previous location on SE 4th Place, they later located Russell deceased in the trunk of her vehicle. 
Detectives went on to say that they located Gay at his residence. During the investigation, they determined that Gay had awakened around 6 a.m. on June 2nd and went into the Russell's bedroom to steal some of her prescription medications and cash. During the theft, Russel woke up and the suspect began choking her until she was unconscious. 
Gay then reportedly wrapped Russell in his sleeping bag believing she was dead. When the victim began to regain consciousness, Gay struck her with a large flashlight in an attempt to kill her. When Gay realized Russell was still breathing, he cut a telephone cord and used it to choke her with. Gay then placed the victim into the trunk of her own car and drove to his home. He had gathered items of evidence from the victim's home and attempted to hid them at his own home.
The sheriff's office says that due to Gay's attempts to conceal his crime and utilize a premeditated plan to kill his victim, detectives have charged him with one count of First Degree Murder - Premeditated. 
He is being held on no bond.