Man crossing Florida road shoots at vehicle that honked at him, police say
EUSTIS, Fla. - Officers are searching for a man accused of shooting at a vehicle that honked at him as he and a group crossed the road in Eustis Tuesday.
The incident happened around 3 p.m. northbound on Grove Street near E Dicie Avenue.
According to the victim, a man pulled out a gun after the victim honked at the group as they crossed the road.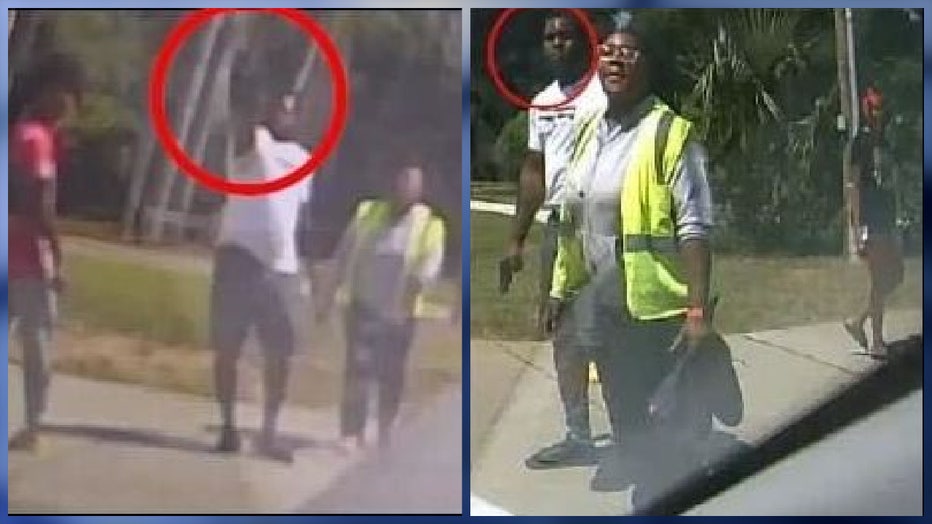 Photos via Eustis Police Department 
The man then fires one shot at the vehicle, hitting its trunk, police said.
The victim's front and back dashcams captured the entire encounter on video.
Authorities released two photos of the man in hopes someone may recognize him.
Anyone with information is asked to contact Sgt. P Barnett at 352-357-4121 or via email at PBarnett@Eustis.org.