Man accused of throwing baby over fence faces judge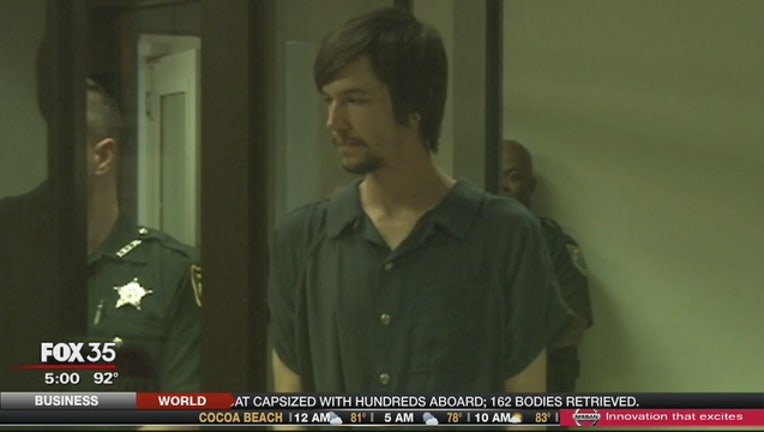 article
SEMINOLE COUNTY, Fla. (WOFL FOX 35) - A Seminole County man who police say threw a 4-month-old baby over an eight-foot-tall fence will face aggravated child abuse charges after his appearance before a judge Saturday morning.

"I would find probable cause of the secondary felony, aggravated child abuse. I do find that based on the arrest report, the child was left alone in high, thick brush, and needed medical attention," said Judge Donna McIntosh.
 
Police were called to Talmo Street in Winter Springs, Thursday night, for reports that Richard Harris, 31, had thrown a baby over a fence. They found Harris sitting naked on the ground. They say he picked up patches of dirt and grass and threw it at officers.

According to the police report, he jumped up and tried to attack the police. The officers wrestled him to the ground, arrested him and booked him into the Seminole County Jail.
 
Brenda Johnston, who lives nearby, says she saw the arrest.

"He was just laying there and police were just watching him, and he was screaming - terrible screaming like that," she said.

Harris stood there shaking his head as the judge read out the case against him. His public defender, Larry Kowal, tried to get the charges reduced to simple child abuse because no one had actually saw Harris throw the baby. He also argued that the baby hadn't seriously suffered.

"The injuries in this case were minor," Kowal said, "There was no great bodily injury or harm, or permanent disfigurement."
 
But Judge McIntosh rejected the idea and also ordered Harris to have no contact with the baby. He was also ordered to wear a GPS monitor. She set Harris' bond at $15,000. He's due back in court for his arraignment on November 8.