Man accused of setting pregnant girlfriend on fire in Prince George's County found not guilty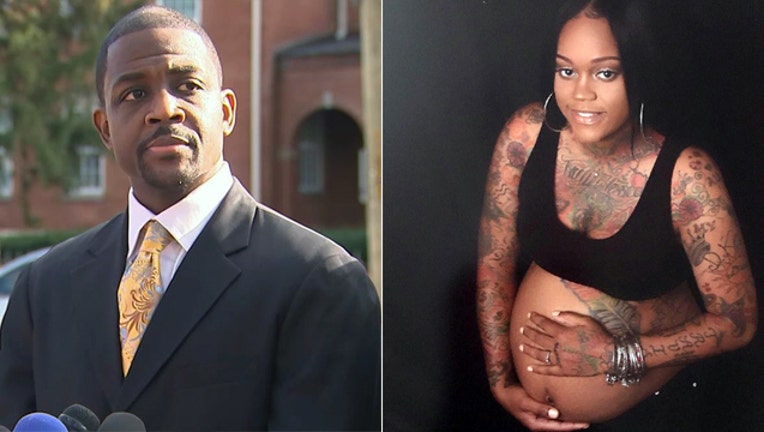 article
CAPITOL HEIGHTS, Md. (FOX 5 DC) - A man accused of dousing his pregnant girlfriend in gasoline and setting her on fire in Prince George's County was found not guilty on Thursday, according to officials.
After four hours of deliberation, a jury found Laquinn Phillips not guilty on all counts, including attempted murder, after authorities alleged set his pregnant girlfriend Andrea Grinage on fire inside her apartment on Elkwood Lane in Capitol Heights in September 2017.
The acquittal comes after an eight-day long trial in Prince George's County Circuit Court and was greeted several outburst and commotion inside and outside the court. Phillips' attorney, Jay Wyndal Gordon, said his client was overjoyed by the verdict after spending the last year and a half in jail.
"Phillips was accused of a crime he did not commit. None of the forensic evidence matched," Gordon said. "Andrea Grinage's motive was she couldn't have the man she was in love with."
Prince George's County States Attorney Aisha Braveboy argued that Phillips set Grinage on fire because he did not want their child she was carrying at the time.
Grinage, who was 7 months pregnant at the time, suffered burns to a large part of her body and was rushed to the burn unit at MedStar Washington Hospital Center where she gave birth early to the baby girl she was carrying.
Both the child and Grinage were in critical condition but have since been released from the hospital and are recovering.
Phillips was scheduled to be released from jail Thursday evening and planned to spend the evening at an undisclosed location due to safety concerns. Gordon said Phillips would be leaving the area.