Florida man accused of pointing gun at another driver in alleged road rage incident
BUNNELL, Fla. - A Palm Coast man was arrested Monday following an alleged road rage incident, deputies said. 
According to the Flagler County Sheriff's Office, Bryant Stanley, 50, was driving along State Road 100 in a white Ford, when he started to nearly run another car off the road, then proceeded to point a gun towards the other driver through his passenger side window.
Deputies later found Stanley traveling on Palm Coast Parkway and Cypress Point Parkway. He was pulled over and taken into custody.
The victim and a witness identified Stanley as the person who pointed the gun at them.
Authorities released body camera video of the traffic stop, which shows Stanley being arrested. In the video, deputies retrieved the gun and found a single bullet in the chamber.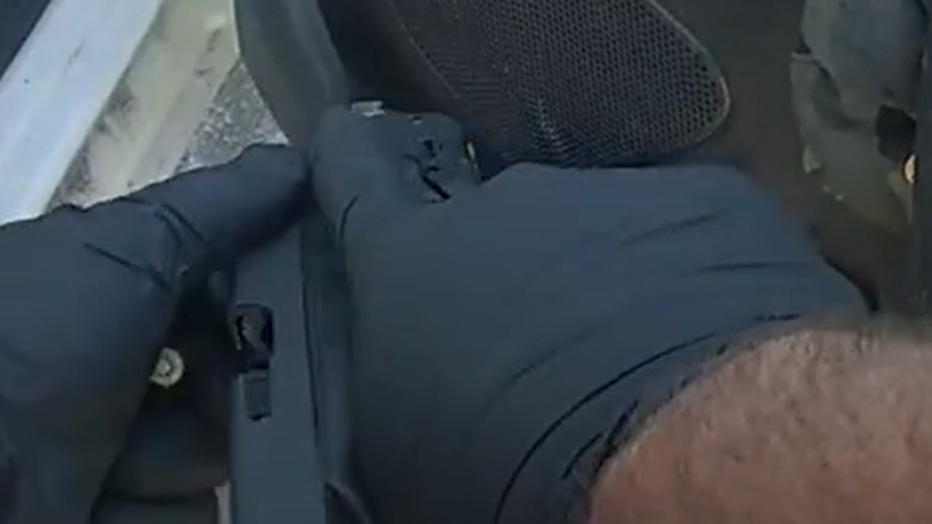 This is the gun that was retrieved following a road rage incident in Palm Coast. (Courtesy of Flagler County Sheriff's Office).
Flagler County Sheriff Rick Staly gave his perspective on the incident. 
"Road rage will only lead you to jail, especially if there's a gun involved," Staly said in a statement. "Irresponsible and angry drivers have no place in Flagler County. Hopefully he will take our anger management course in the jail or be required to by the court". 
Stanley was booked into the Flagler County jail on a charge of aggravated assault with a deadly weapon without the intent to kill.
He is currently being held with a bond of $50,000.