Madonna sets new Florida dates for rescheduled tour after health scare
MIAMI, Fla. - Florida, it's finally time to "Express Yourself"! 
Madonna announced Tuesday the rescheduled dates for "The Celebration Tour" after a recent health scare forced her to postpone some shows. The "Vogue" singer will perform across North America after the Europe leg of the tour which kicks off October 14 in London. The North American leg starts December 13 in Brooklyn. 
The shows previously scheduled for September 7 and 9 at Tampa's Amalie Arena and Miami's Kaseya Center, respectively, have been pushed back to 2024. Here's a look at the new dates: 
April 4, 2024: Amalie Arena, Tampa
April 6, 2024: Kaseya Center, Miami
April 7, 2024: Kaseya Center, Miami
If you've already purchased tickets for these dates, they will be honored for the new shows.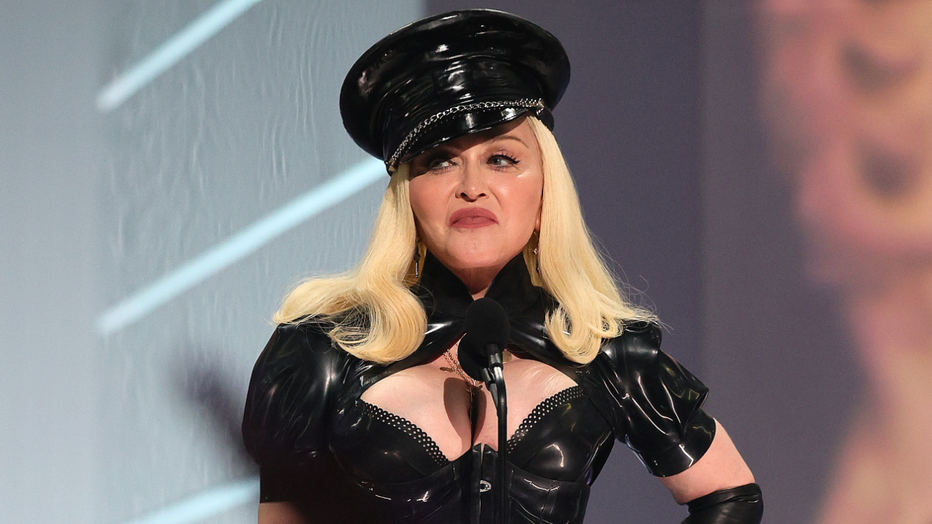 Madonna also announced that a few shows would be canceled due to scheduling conflicts. Those shows are in Tulsa, Nashville, San Francisco, Las Vegas and Phoenix. 
The new tour announcement comes about a month after the "Like a Prayer" singer, 64, shared a message about her recovery from a serious bacterial infection that put her in the ICU in June. 
"My first thought when I woke up in the hospital was my children. My second thought was that I did not want to disappoint anyone who bought tickets for my tour," Madonna wrote on Instagram on July 10. "I also didn't want to let down the people who worked tirelessly with me over the last few months to create my show. I hate to disappoint anyone.
"My focus now is my health and getting stronger and I assure you, I'll be back with you as soon as I can!"
Click here to see the full list of rescheduled dates for Madonna's "The Celebration Tour."