Local colleges close down for Hurricane Irma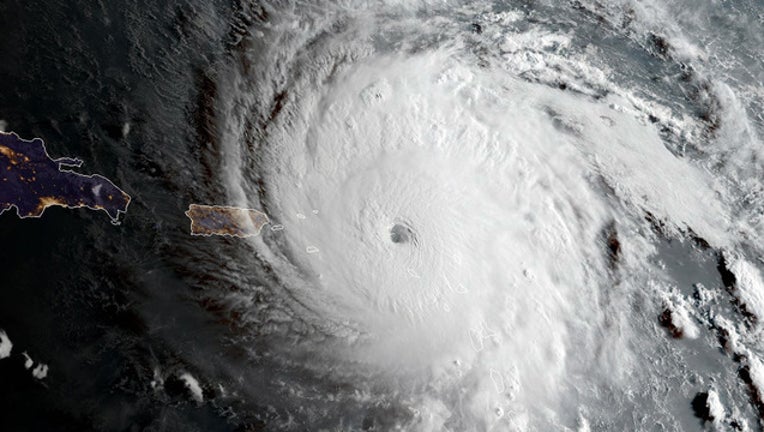 article
ORLANDO, Fla. (WOFL FOX 35) - Several colleges and universities are assessing what impact Hurricane Irma may have on upcoming schedules.  A number of them have announced cancelations.  We will attempt to update the information as we receive it.  If you have a news release about a school closing, please email news@foxwofl.com. 
Stetson University has announced that they will close both the DeLand and Celebration campus on Friday, September 8. However, classes are canceled as of 11:30 a.m. on Thursday, September 7.
All Eastern Florida State College campuses will also be closed Thursday through Sunday because of Hurricane Irma.
Bethune-Cookman University is issuing an emergency evacuation for Tuesday afternoon.
The University of Central Florida has canceled all academic programs and classes until Monday, September 18th. Normal classes will resume that day.
Full Sail University will be closed beginning at 9 a.m. on Friday, September 8 and will remain closed until the passing of the storm.
Florida A&M University (FAMU) College of Law has canceled classes Wednesday, September 6 through Friday, September 8. FAMU expects to be back in normal business operations by Monday, September 11, unless weather conditions dictate otherwise.
Daytona State College will close with all classes and activities on all campuses beginning 2 p.m. on Thursday, September 7, and will reopen as soon as it is safe to do so. The latest update says that they will be closed through Friday, September 15. 
Embry-Riddle will close Daytona Beach Campuses Wednesday evening through Tuesday, September 12. Further information regarding the reopening of the campuses will be provided no later than Monday, September 11.
Valencia College campuses will close starting Friday, Sept. 8 through Monday, Sept. 11. All classes and events are cancelled, including online courses. All non-essential employees are being asked to stay home. Valencia officials will make a decision on Monday, Sept. 11 as to the status of Valencia campuses reopening on Tuesday. For the latest updates, including information on when the college will reopen, please visit the college's website, www.valenciacollege.edu or follow the college's social media accounts.
Lake-Sumter State College  will close all campus locations and cancel all classes and activities beginning at 10:00pm on Thursday, Sept. 7, 2017 through Wednesday, September 13, 2017. 
Keiser University's Daytona Beach campus will be closed on Friday, September 8 through Monday, September 11. Classes are expected to resume on Tuesday, September 12.  Updates will be provided at 1-877-353-4737 and www.keiseruniversity.edu.
Adventist University of Health Sciences will be closed on Monday, September 11.