Lithia driver dies after crashing into 11-foot alligator on roadway, deputies say
LITHIA, Fla. - A driver in Lithia was killed early Thursday morning in a freak accident with an 11-foot alligator.
Family members of the driver told FOX 13 John Hopkins had just started a new job and was on his way home from work at around 12:30 a.m. Hopkins was driving down Balm-Picnic Road, or County Road 672, in Lithia and was less than a mile from his home when he crashed into the gator, that was in the middle of the road.
Hopkins, 59, veered off the road and his car overturned in a ditch near the entrance to the Southeast Hillsborough Landfill.
"It's bizarre that [it was] an 11-foot alligator, [which] is a big alligator to begin with, but then to just total the car...he hit an alligator and flipped the car and he died instantly is what we were told," said Hopkins' sister, Jane Pyzynski. "He was the apple in my mother's eye, so to speak. He'll be missed by the whole family."
A driver passing by saw the flipped car and called 911. Neither Hopkins nor the gator survived the accident.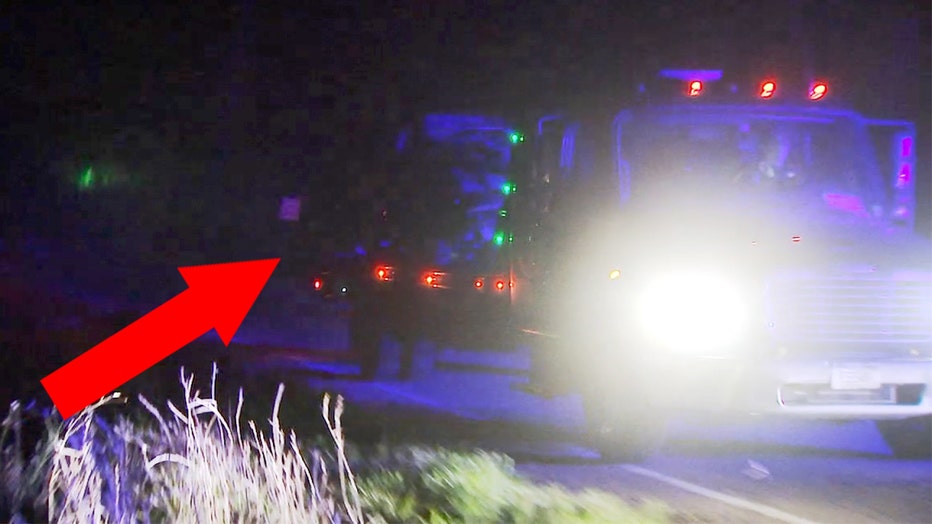 Car being towed after crashing into gator in Lithia, Fla. (FOX 13/File)
"[I'll miss] his sense of humor. He was a kind of a jokester," Pyzynski said.
This accident hit close to home for Calun Nelson, who was riding his motorcycle a few miles away on State Road 674 when he slammed into a gator.
READ: Divers search park after remains found in gator's mouth
"I think it was 11-foot, 12-foot, in that range. And by the time I saw him, he was covering half the road and I I tried to break and I just couldn't stop," Nelson told FOX 13. "To hear that it's happened now, five years later, it's definitely terrible."
Nelson added he still has lingering health issues.
"It's still something that I deal with each day, pain wise. But I try not to complain because, you know, I'm alive," he said, adding he can't imagine what Hopkins' family is going through as they try to comprehend such an unimaginable loss.
According to 2019 data from the U.S. Department of Transportation, 185 people nationwide died in car crashes involving animals. Six of those deaths were in Florida.