LEGO unveils new Star Wars sets ahead of May the 4th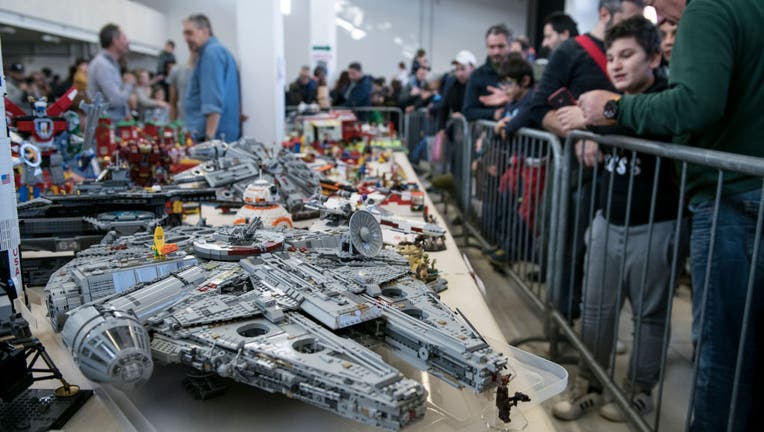 article
LOS ANGELES - LEGO is offering a series of new sets and promotions to celebrate the force in honor of May 4th, commonly known as Star Wars Day.
Just head over to your nearest LEGO store or shop online to take advantage of these "stellar" promotions. 
The promotions include: 
A free miniature Death Star II set when you purchase $150 or more in LEGO Star Wars sets
A free Return of the Jedi 40th anniversary collectible coin set with LEGO Star Wars purchases of $85 or more
A free LEGO Star Wars X-Wing Starfighter miniature with Star Wars purchases of $40 or more
These gifts are available through May 7, or until stocks last, both in-store and online. 
Brand new LEGO Star Wars sets
LEGO is unveiling seven new LEGO Star Wars sets that are already available. 
Check out the sets below: 
What is Star Wars Day?
Fans of the movie franchise celebrate May the Fourth, because it sounds like the famous line from the movie, "May the force be with you." 
Throughout the world, enthusiasts of the franchise dress up and indulge in food and drinks based on the movies. 
Like many Star Wars characters, "May the Fourth" comes with an interesting origin story. One of the earliest known references to the day followed the May 4, 1979, election of Margaret Thatcher as Britain's prime minister, according to a post on the official Star Wars website. Thatcher's party took out an ad in the London Evening News with the message, "May the Fourth Be With You, Maggie. Congratulations," the website said, adding that the day took off once the Internet began connecting fans.