Lake County deputy dragged during traffic stop; suspect dies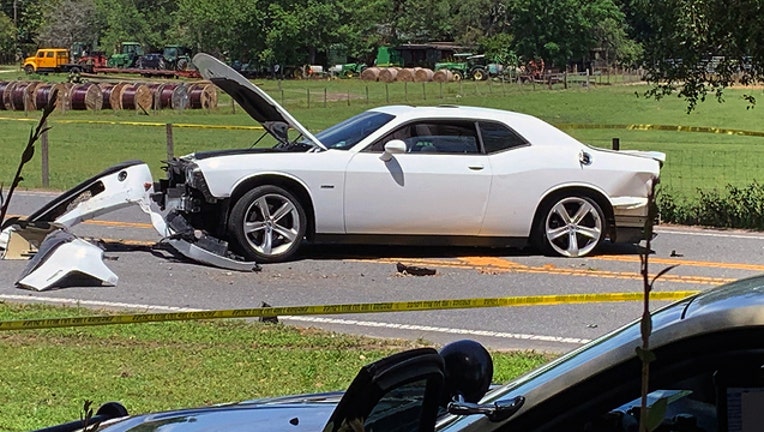 SORRENTO, Fla. (FOX 35 ORLANDO) - A man wanted on an outstanding warrant has died following a traffic stop and foot pursuit in Lake County.  The Lake County Sheriff's Office says a deputy conducting the traffic stop was also injured during the incident, after being dragged by the suspect's car.
The deputy was attempting to take Sean Christopher Bentley, 27, into custody on a felony warrant for failing to appear on previous fleeing and eluding charges.
The deputy spotted Bentley at a convenience store at State Road 44 and County Road 437, but before the deputy could take him into custody, Bentley got into his car. 
"Bentley got into his vehicle at which time he began to struggle with the deputy," said Lake County Sheriff's Office spokesman Lt. John Herrell.  "The deputy deployed his taser, but Bentley put his vehicle in drive with the deputy still partially inside the car, dragging the deputy and causing injuries to his leg."
Bentley was able to flee onto CR 437 but soon crashed into another vehicle. He then fled on foot before being apprehended in the Eagle Dunes subdivision.
"Shortly after being secured, Bentley had a medical episode and EMS was called to the scene.As EMS treated him, he became combative and lost consciousness," Lt. Herrell added.
Bentley was pronounced dead at AdventHealth Waterman just before noon.  The Florida Highway Patrol is investigating Bentley's crash, while the Florida Department of Law Enforcement is investigating the death, the cause of which was not immediately released.