Jury awards $15,500 to man beaten by former Orlando officer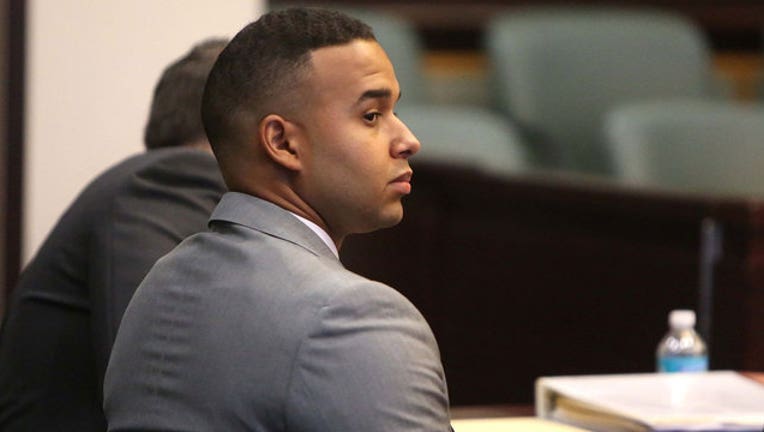 article
ORLANDO, Fla. (AP) - A federal jury deliberated for two days before awarding $15,500 to a man who was handcuffed, kicked and punched by an Orlando, Florida, police officer during a protest.
Jurors said former officer William Escobar used excessive force and caused injury to Refus Holloway in 2014. They didn't find wrongdoing on the part of a second officer, Joel Williams.
Escobar was fired by the department after the incident.
The Orlando Sentinel reports the officers were responding to reports of a fight that ended before they arrived. Escobar accused Holloway of charging at him and ignoring commands. A video taken by Holloway's sister showed Escobar kicking and punching the man as he was handcuffed on the ground.
Escobar was acquitted last year of misdemeanor and battery charges.
___
Information from: Orlando Sentinel, http://www.orlandosentinel.com/