Judge steps aside in ballot signature issue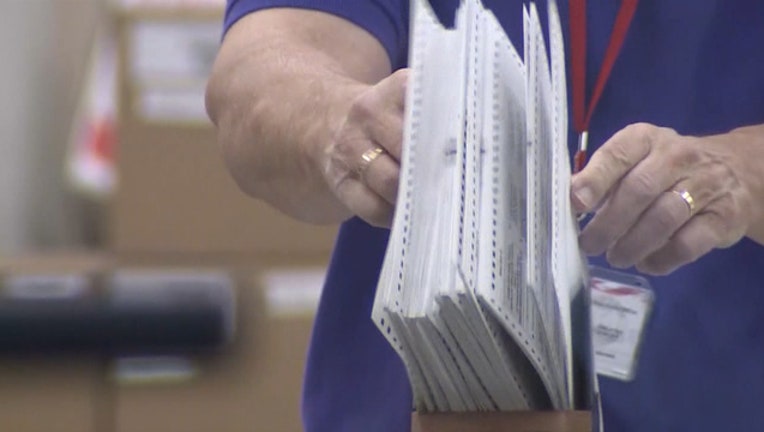 article
Pointing to his brother's involvement in a lawsuit against Gov. Rick Scott, a federal judge has disqualified himself from one of the legal battles stemming from Florida's election recount.
U.S. District Judge Robert Hinkle issued an order Saturday that said he was stepping aside from the case in which Democrats are challenging a state law that requires elections supervisors to toss out provisional and mail-in ballots if voters' signatures don't match the ones on file.
Hinkle was replaced in the case by U.S. District Judge Mark Walker, who will hold a hearing Wednesday. Hinkle's brother, Tallahassee attorney Donald Hinkle, filed a lawsuit last year seeking to force Scott to disclose more information about his financial assets.
A Leon County circuit judge in February rejected Scott's request to dismiss the case, and the dispute is pending in a state appeals court.
Robert Hinkle held an initial conference Friday in the ballot-signature case before disqualifying himself from further participation.
"After conducting the scheduling conference and entering an order on November 9, I remembered that my brother is a party to a lawsuit involving Governor Rick Scott," Hinkle wrote in the order of disqualification. "This would not affect my handling of this case, but a reasonable person might think otherwise."
Scott is locked in a recount in his bid to unseat Democratic U.S. Sen. Bill Nelson. In the federal lawsuit, Democratic lawyers contended that "tens of thousands" of Florida voters are "at risk of disenfranchisement" due to a "standardless signature matching process."
Information provided by The News Service of Florida.