Jacob Wetterling's remains found nearly 27 years after abduction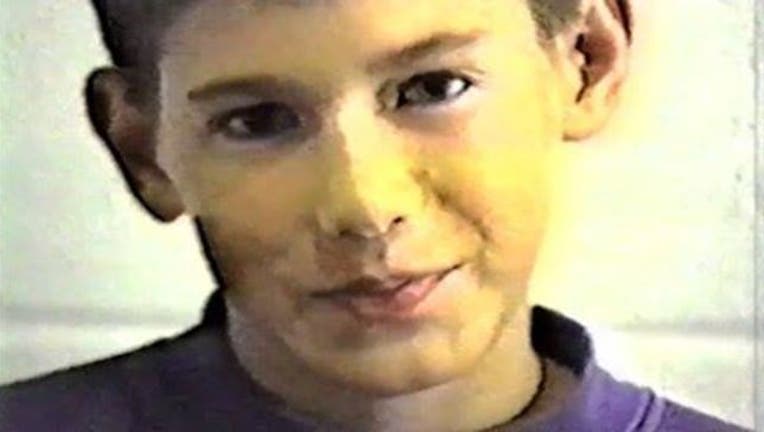 article
(KMSP) - The remains of Jacob Wetterling have been found nearly 27 years after his abduction. Numerous media reports state that Danny Heinrich, the person of interest in Wetterling's disappearance, told authorities where they could find Jacob's body. The FBI and U.S. Attorney's Office have not commented officially on the case.
"Our hearts are broken. We have no words," Patty Wetterling said in a text message to Fox 9. 
Statement from Jacob Wetterling Resource Center
"We are in deep grief. We didn't want Jacob's story to end this way. In this moment of pain and shock, we go back to the beginning. The Wetterlings had a choice to walk into bitterness and anger or to walk into a light of what could be, a light of hope. Their choice changed the world.
"This light has been burning for close to 27 years. The spark began in the moments after the abduction of Jacob Wetterling, when his family decided that light is stronger than darkness. They lit the flame that became Jacob's Hope. All of Central Minnesota flocked to and fanned the flame, hoping for answers. The light spread state-wide, nationally and globally as hearts connected to the 11 year old boy who liked to play goalie for his hockey team, wanted to be a football player, played the trombone, and loved the times he spent with his sisters, brother, and parents.
"Today, we gather around the same flame. The flame that has become more than the hope for one as it led the way home for thousands of others. It's the light that illuminates a world that Jacob believed in, where things are fair and just.
"Our hearts are heavy, but we are being held up by all of the people who have been a part of making Jacob's Hope a light that will never be extinguished. It shines on in a different way. We are, and we will continue to be, Jacob's Hope. Jacob, you are loved."
Jacob Wetterling's abduction
Jacob Wetterling was abducted back in 1989 near his St. Joseph, Minnesota home. Court documents say he was taken at gunpoint by a masked man when he was just 11 years old.
Danny Heinrich of Annandale, Minn. was arrested last October on federal child pornography charges and named a person of interest in the Wetterling case. His DNA matched a the sexual assault of a boy in Cold Spring, also in 1989.
On July 28, 2015, investigators searched Heinrich's Annandale home for evidence related to the Cold Spring kidnapping and the abduction of Jacob Wetterling. Investigators recovered Heinrich's collection of child pornography from a computer and from three-ring binders. That discovery led to Heinrich's arrest and charging on 25 counts of child pornography offenses.
Heinrich's federal trial is scheduled to begin Oct. 11 in Minneapolis.
Fox 9 will post updates to this developing story as they are confirmed throughout the day.
Recent case timeline
Oct. 29 - FBI names Danny Heinrich a person of interest in Jacob Wetterling abduction
Nov. 2 - Wetterling family press conference: 'Where is Jacob? Somebody knows'
Nov. 8 - The "other person of interest" in Jacob Wetterling case
Dec. 16 - Charges multiply in indictment of Wetterling person of interest Danny Heinrich
Feb. 16 - Mom's birthday message to Jacob Wetterling
Feb. 21 - Danny Heinrich enters not guilty plea
April 27 - Investigators secretly recorded Wetterling person-of-interest during raid
May 11 - Lawsuit tags Wetterling person of interest in 1989 Cold Spring abduction
June 2 - Document reveals how Danny Heinrich was linked to Jacob Wetterling
Statement from the National Center for Missing & Exploited Children
"Our thoughts and prayers are with the Wetterling family today as they receive news about the 27 year investigation of their son Jacob's abduction.  The National Center for Missing & Exploited Children has been involved in Jacob's case since he disappeared in 1989.
"Our hope today is that this new information will bring some answers to a family who has never stopped searching for their son and brother. Their perseverance is an inspiration to searching parents everywhere, and to everyone at NCMEC. "
Statement from Sen. Amy Klobuchar
"The Wetterling family's long journey in search of their son has come to a sad end this week. Twenty-seven years ago, 11-year-old Jacob disappeared while riding his bike in Stearns County. Today, his mom announced that his remains have finally been found. Patty Wetterling is a friend and I have seen firsthand her extraordinary advocacy for children and how she has turned her grief into action. The Wetterling family and all who knew and loved Jacob are in our hearts today."
Statement from Rep. Betty McCollum
"With today's heartbreaking news, all of Minnesota grieves with Patty, Jerry, and the entire Wetterling family. At this tragic time, it is my hope that Jacob will finally rest in peace as he is brought home to his family and so many who love him. Amid our sadness, we remain profoundly grateful for the tireless advocacy and leadership Jacob's family has provided on behalf of our country's missing and exploited children. I know that all Minnesotans and Americans will join me in keeping the Wetterling family in our thoughts and prayers."
Statement from Rep. Tom Emmer
"Jacob Wetterling's disappearance on October 22nd, 1989 shattered the innocence of all Minnesotans. Today, Jacquie and I join people across this nation in sending our deepest sympathies to the Wetterling family. Throughout this ordeal, Patty has been a pillar of strength and the ultimate example to me and many others of the love every parent has for their children. While this is not the outcome we hoped and prayed for these past 27 years, we now hope and pray today that the Wetterling family is able to find some peace and comfort at this tragic time."