'It's horrible': Homeowners frustrated with nuisance homes as mayor considers code updates
MELBOURNE, Fla. - Nuisance homes in Melbourne, Florida are now prompting the mayor to change city policy as the issue intensifies.
FOX 35 News first reported on a nuisance home on Sherwood Boulevard on Wednesday. Since then, viewers said that isn't the only issue, and more homes are causing concern.
Neighbors on Marquis Street reached out, saying they work hard to keep their community clean by keeping up with the landscaping and getting rid of the trash. Homeowners also said that's not the case everywhere, and they're wondering what's being done to clean up a mess they can't get away from.
"It's horrible. It's horrible. The cars on the side of the road and the trash I mean, you can't even see the homes," said Ashley Wilson who's frustrated with the maintenance of nearby homes. "This is supposed to be like paradise to me, and it doesn't feel like it when I come home."
Wilson recently moved to the neighborhood and is already trying to leave because she's tired of living next to homes in disarray.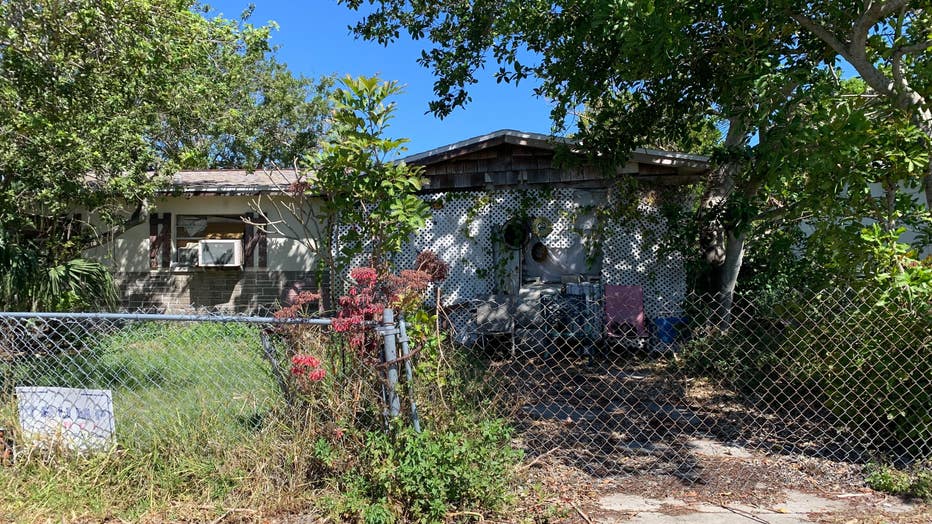 Residents on Marquis Street in Melbourne, Florida reached out, to FOX 35 News saying they work hard to keep their community clean by keeping up with the landscaping and getting rid of the trash.
A FOX 35 News crew observed a downed power line in the backyard and overgrown vegetation around one home that people are worried about. FOX 35 News tried to reach the registered homeowner but did not hear back before this story was published.
RELATED: 'Needs to go away': City of Melbourne filing lawsuit to clean-up nuisance home
"That's what's so discouraging because, you know, my daughter is coming down in June, and she's 13," Wilson added. "We're already looking to go and try to find somewhere else to live by school time because it's just not safe."
The City of Melbourne said the home on Marquis Street that neighbors are frustrated with has had numerous code enforcement violations in the past. The cases are closed now, but neighbors say the home is still in a mess.
"Look at it! Just look at it! The rats, the mice, the raccoons," added another next-door neighbor who didn't want to show his face on camera or be identified. "I don't know what else to say. All you have to do is look at it."
He is desperate for help to clean up the mess and reached out to FOX 35 after watching the Mayor of Melbourne cleaning up another nuisance property.
"I saw your programming on what the mayor was saying, and I just hope we can get a little help out here too," he added.
The mayor of Melbourne said concerns have been flooding in the 24 hours since we first reported on a problem property in the city.
"Getting the phone calls – it's just pretty amazing how that means to them," said Melbourne Mayor Paul Alfrey. "It makes you realize there's homes like that in every neighborhood and that it's a bigger issue overall."
Now, he's considering policy changes to clean up communities quicker, saying city regulations need to be streamlined so nuisance homes are addressed before escalating and getting out of control.
"We are going to have that discussion in council maybe a property doesn't go years before it's addressed," the mayor added. "We're going to see more of these."