Investigation points to errors in FIU bridge design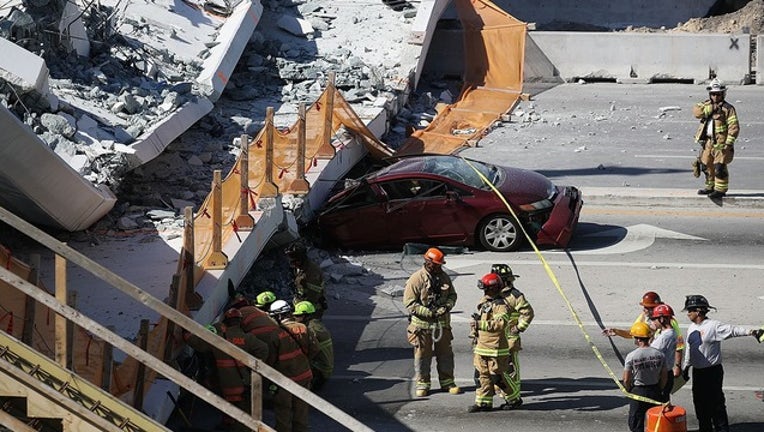 article
TALLAHASSEE, Fla. (NSF) - Errors were made in the design of a 174-foot pedestrian bridge at Florida International University that collapsed in March and killed six people, the National Transportation State Board said in an investigative update Thursday.
The report said cracking seen before the collapse "is consistent with those errors."  The bridge collapsed March 15 and crushed eight vehicles, including seven that were occupied.
In addition to the six people killed, eight others were injured. In part, the report said errors were made in the design of portion of the span where two trusses were connected to the bridge deck.  
The National Transportation Safety Board said the investigation is continuing.