Impact being felt from Orlando Apollos shutdown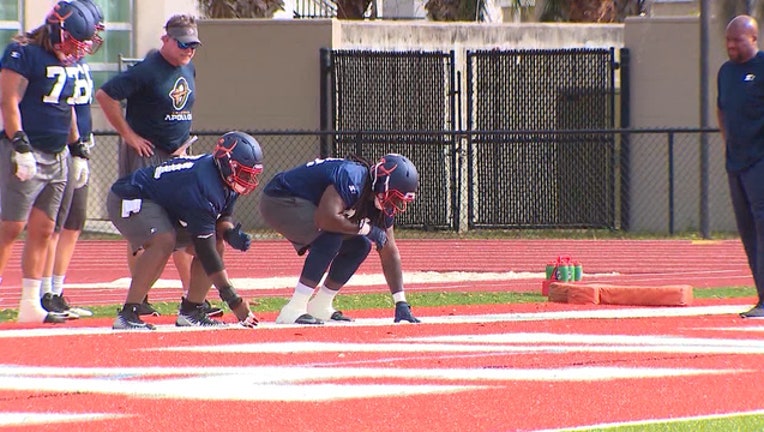 ORLANDO, Fla. (FOX 35 Orlando) - It's been a little more than 24 hours since Orlando Apollos center Jordan McCray and his teammates learned they're now unemployed.
"We were all having such much fun playing and just being given this opportunity. We wanted to go out as the champion at the very least and we didn't get a chance to do that. We had the best record, but we still didn't get to finish the season so it kind of sucks," said McCray. 
McCray tells FOX 35 that he never thought to look into the Alliance of American Football (AAF) financial backing.
"I didn't know about who was backing the league, funding the league, anything like that. The chance to play football came again and I just jumped on it," said McCray.
There was a financial hiccup at the beginning of the season.
"The only thing that had the guys questioning was after the first week when we didn't get paid on time. But then after we got paid that Tuesday and then Friday for the game, after that there were not stumbles that anything would be happening like this. We were getting paid pretty well to be here," said McCray. 
 
McCray played college ball right here in Orlando for the University of Central Florida Knights before a two-year stint in the NFL. Then arena league football for 3 years before joining the AAF. He is proud of what the Apollo's did in their nine games together.
"The product on the field was good. We had a lot of players that were in the NFL for some reason or not weren't there now. And were hungry and ready to prove themselves," said McCray. He's hoping his time here will earn him a chance to play in the NFL again. "I worked hard, played a lot of good games, 9 good games of film so i would hope so. We just have to wait and see," McCray said. 
 
The Apollos played all their home games at UCF's Spectrum Stadium. A source from the Apollos tells The News Station that the Apollos never paid UCF a dime for their usage and that UCF will likely never get the money they are owed now that the AAF is out of business. The spokesperson for UCF's Athletics Department refused our request for an interview on the subject.