Home affordability is the worst it has been in nearly 40 years, study shows
New data shows that buying a home requires a large slice of income in 2023, and thus it has become the most unaffordable housing market since 1984.
In order to compare home affordability over time, researchers at Black Knight, a mortgage technology and data provider, analyzed home prices, interest rates and income levels in each month dating back to 1975. They calculated the mortgage payment required at each point in time to purchase the median-priced home using a 20% down 30-year fixed-rate mortgage.
To provide a relative comparison, the company then calculated the share of median household income needed to make that mortgage payment in each month over the same period of time.
In doing so, Black Knight found that it currently requires a $2,423/month mortgage payment to purchase the median-priced home today (assuming a 20% down 30-year fixed rate mortgage).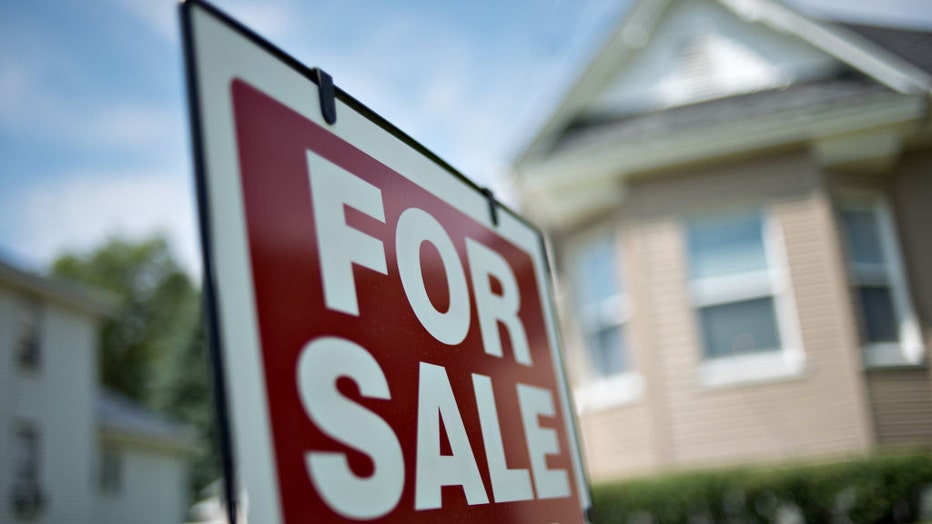 FILE-A "for sale by owner" sign stands outside a home in LaSalle, Illinois. (Daniel Acker/Bloomberg via Getty Images)
"That's the highest such mortgage payment ever required and represents a $1,155 (+91%) increase over the past 2 years," Andy Walden, the Vice President of enterprise research strategy, told FOX Television Stations. 
RELATED: These four US cities face the biggest housing shortages
Consequently, the $2,423/month payment represents 38.3% of the median monthly household income, marking the highest share of median income needed to purchase the median-priced home in nearly 40 years, dating all the way back to 1984.
"For context, over the past 25 years on average, it has taken just 24% of the median income to purchase the median-priced home, some 14 percentage points below what it requires today," Walden continued. 
Home prices rising despite low demand
 In just the last few weeks alone, U.S. home prices faced their sharpest rise since November despite lackluster demand. 
"Current housing market dynamics continue to be fueled by the lack of existing homes available for sale, a trend that did not improve during the spring homebuying season when more homes are typically put on the market," Fannie Mae economists wrote in a recent analysis. 
RELATED: Home prices see sharpest rise since November even with lackluster demand
Despite this, the 30-year fixed mortgage rate also hit 7.23% – the highest level in more than 20 years. 
Redfin CEO Glenn Kelman recently expressed that many Americans would be "shocked" to see "how little" $1 million buys in certain markets.
"People feel like they have to win the lottery just to be able to buy a home and start a family. And that is just a real challenge for the American dream," the Redfin exec said. "So the only solution to that is obviously more inventory."
Walden said the most striking takeaway from the study's findings on affordability levels is that to bring home affordability back to long-run averages it would require a 27% decline in home prices, a more than 4 percentage point decline in 30-year rates, or a 60% increase in the median household income. 
"Or more likely, some combination of all three," he concluded. 
This story was reported from Los Angeles. FOX Business contributed.