High school wrestler's nationals chances crushed after chemical burn during training
ORLANDO, Fla. - A Central Florida high school senior will have to skip nationals this year after suffering a bad chemical burn while training. 
"It's bad. I mean, it still burns all the time," Gunner Holland, 17, said.
He will spend the next eight weeks recovering after doctors say he suffered a second-degree burn.
"I saw a big red spot on my hind end, and I was like, 'Oh, that doesn't look very good,'" Holland said.
It happened while he attended a wrestling training camp in Orlando last Friday ahead of the national championship in Fargo, North Dakota, next week. 
At some point, the Osceola High School senior sat on a bench where some sort of mat-cleaning solution had spilled, according to what the camp's organizers told him.
"I didn't feel it. I didn't. I mean, I didn't really feel anything at all," Holland said.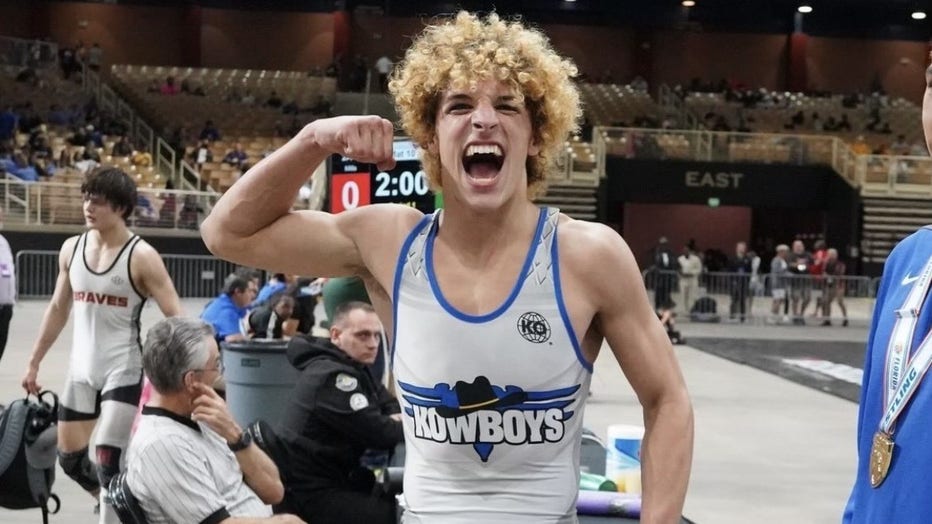 It wasn't until a few hours later that he realized something was seriously wrong. 
"After I've got dry clothes on, and it was still burning, I was like, 'I got to go.' Like, 'This isn't right. Something's wrong,'" he said.
Doctors told Gunner he suffered a chemical burn on his rear end. He spent several days in the hospital and was released Monday night.
The burn has turned into painful blisters, Gunner says, and he'll have to go back to the doctor for multiple check-ups.
He's disappointed he'll have to skip out on the championship, but he's looking forward to keeping his body and mind healthy and strong during his downtime. 
"Do a lot of fishing. I'll probably be doing a lot of calisthenics, pushups, air squats, pull-ups. I mean, a lot of mental stuff. Probably read some more. Stuff like that," he said.
Holland's parents say the camp's organizers apologized for what happened.
Holland has already committed to The University of Arkansas at Little Rock. A GoFundMe to help with his medical bills has already raised nearly $6,000.