Swim with alligators at this Florida attraction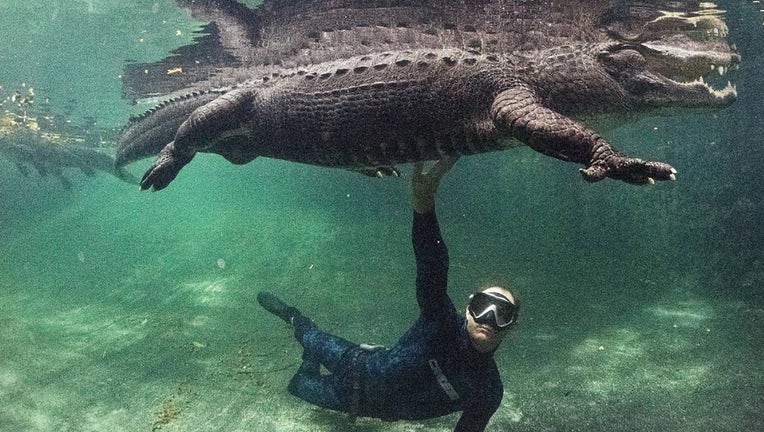 article
HOMESTEAD, Fla. - Ever wanted to get up close and personal with an alligator? Well, here in the Sunshine State – you can!
There is an underwater tour in Florida where you can actually swim with an alligator, with a net barrier between you and the reptile, of course. 
During the 30-minute tour, you'll learn about the animal and attend a safety briefing before entering the 30,000-gallon aquatic habitat with the reptile. Only one guest is allowed in the water at a time. That person will be joined by Chris Gillette, a wildlife expert, during the entire encounter.  
You won't be able to touch a gator, for safety reasons, but you will be able to get pretty close to observe its behavior. 
MORE HEADLINES:
The once-in-a-lifetime experience is offered at the Everglades Outpost, a wildlife rescue in Homestead.
Officials say the tour is for serious underwater photographers and wildlife enthusiasts.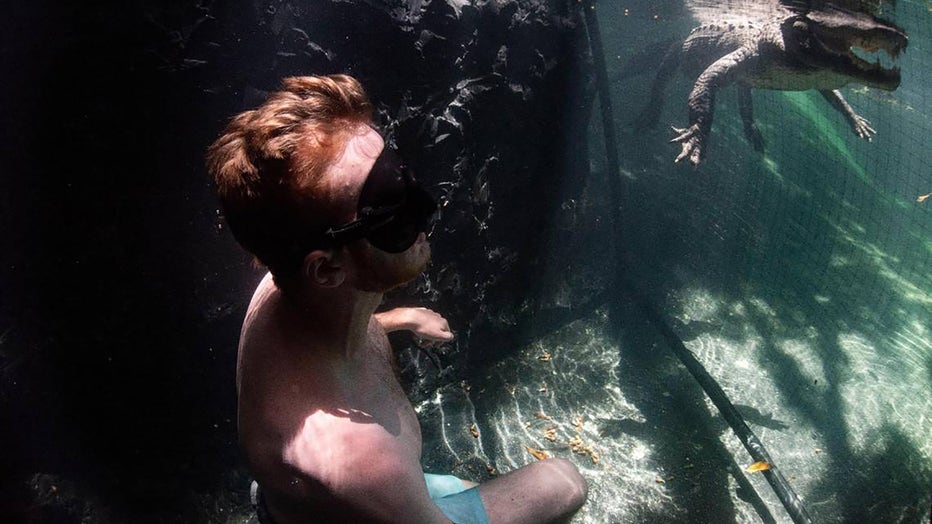 Andrew Ferguson, 21, from Arizona, sits behind a net to watch Casper the alligator swim during an Underwater Gator Tour at the Everglades Outpost. (Alie Skowronski/Miami Herald/Tribune News Service via Getty Images)
The $250 tour can be booked online on the wildlife rescue's website. 
The Everglades Outpost was created in 1991 to take in hurt and injured wildlife, rehabilitate it, and release it back into the wild.