FWC officers find 80-year-old man lost in forest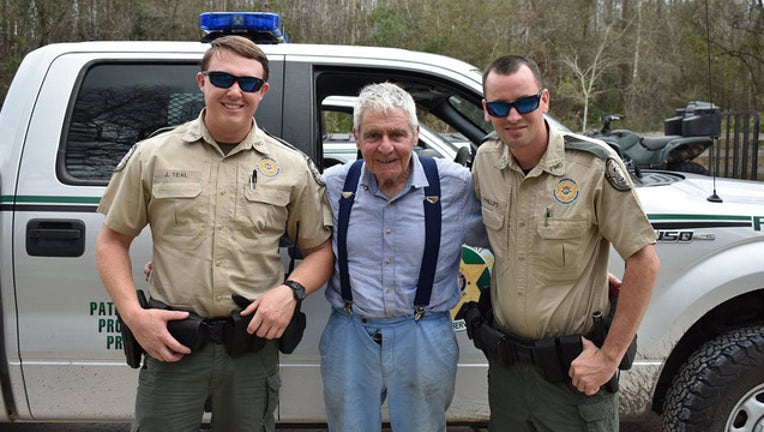 article
WEBSTER, Fla. (FOX 13) - It was a streak of bad luck for an 80-year-old man, who found himself lost in a wooded area. Fortunately, Florida wildlife officials tracked him down, by following his footprints.
The elderly man, who is from the United Kingdom, was stranded in the heart of Richloam Wildlife Management Area, located in Webster, according to Florida Fish and Wildlife officials.
They said his GPS led him into the forested area. Then, after dark, his vehicle became stuck in a mudhole, forcing him to spend the night in his car.
The next day, he set out on foot, searching for his way out of the forest, FWC officials said. His footprints, leading away from the vehicle, caught the attention of FWC Officers Jackson Teal and Casey Phillips.
FWC officials shared the story on their Facebook page, noting the officers followed his footprints "for miles" before finding the man lying on the ground next to a road.
He was severely dehydrated, but unharmed, they said. The officers transported him to a hospital, where he was treated and released.