Free back to school physicals for those eligible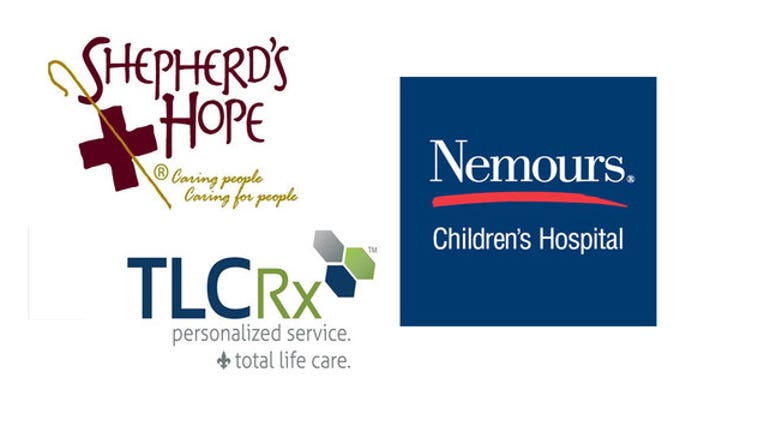 article
ORLANDO, Fla. (WOFL FOX 35) - Shepherd's Hope, Shepherd's Hope, and TLCRx Specialty Pharmacy are offering free Back to School physical examinations for children up to age 18.  You must be uninsured and have no other options and appointments are necessary. 
LONGWOOD SHEPHERD'S HOPE HEALTH CENTER
The Sharing Center Plaza
600 N. US 17-92, #124, Longwood, FL 32750
Wednesday, August 3  --  9 a.m. to noon
Thursday, August 4  -- 9 a.m. to noon
Monday, August 8  --  9 a.m. to noon
Call (407) 876-6699 x 243, Appointments Required
DR. DIEBEL, JR. MEMORIAL SHEPHERD'S HOPE HEALTH CENTER
Samaritan Resource Center
9833 E. Colonial Drive, Orlando, FL 32817
Thursday, August 4 --  6 p.m. to 9 p.m.
Thursday, August 11 --  6 p.m. to 9 p.m.
Thursday, August 25 -- 6 p.m. to 9 p.m.
Call (407) 876-6699 x 247,  Appointments Required
Forms Issued: The Florida Department of Health required form (DOH 3040) will be issued following completion of the physical examination. This form meets the Florida state requirement for enrollment in public or private school.

ABOUT SHEPHERD'S HOPE: Shepherd's Hope offers free and compassionate health care to the uninsured and underinsured in Central Florida through the support of 2,200 volunteers who donate 41,000 hours. Last year, Shepherd's Hope provided 16,300 patient visits and medical services to men, women, and children who visited our five health centers.
ABOUT NEMOURS CHILDREN'S HEALTH SYSTEM: Shepherd's Hope is an internationally recognized children's health system that owns and operates the Nemours/Alfred I. duPont Hospital for Children in Wilmington, Del., and Nemours Children's Hospital in Orlando, along with major pediatric specialty clinics in Delaware, Florida, Pennsylvania and New Jersey. To learn more about Nemours visit http://www.nemours.org/welcome.html
ABOUT TLCRx SPECIALTY PHARMACY: TLCRx Specialty Pharmacy is a Clinical Pharmacy. TLCRx Specialty Pharmacy's programs optimize patient outcomes by blending a high-touch, caring patient experience with specialized clinical knowledge, personalized care programs, and administrative expertise.