Four Orlando-area brunch spots named the 'best' in the U.S.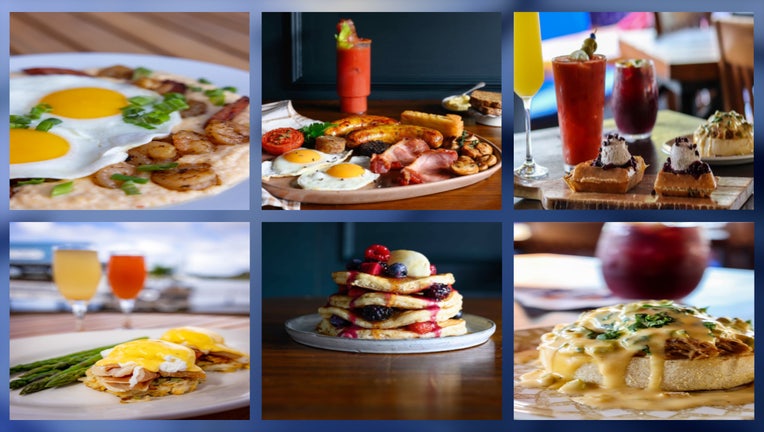 article
ORLANDO, Fla. - Everyone loves a good brunch — but in order to make it there, you must first choose a place that has the flavors and ambiance you and your group of friends are looking for.
A new report from OpenTable analyzed 13 million diner reviews and compiled a list of the 100 Most Popular Brunch Spots for 2023. Four of the restaurants on the list are in the Orlando area. 
Raglan Road Irish Pub (@raglanroadpub)
This restaurant is located at Disney Springs and offers your traditional Irish dishes along with a variety of American favorites including homemade pancakes with banana and cashew caramel sauce, a full Irish breakfast that comes with Cheshire heritage pork Irish banger, black and white pudding, bacon, roasted tomato, mushrooms and fried eggs with Raglan's double-cooked chips. 
The Boathouse (@theboathouseorlando)
The Boathouse has riverfront dining as guests get to sit on a boat to enjoy their meals. This restaurant's brunch menu has items such as crab cake benedict, shrimp and grits, Belgian waffles, and chicken biscuit and gravy. The Boathouse also serves their Pearmosa which is their take on a mimosa — with Kopparberg Pear Cider and White Peach Puree.
Cafe Tu Tu Tango (@cafe_tu_tu_tango)
This artsy restaurant serves up bottomless brunch featuring a variety of sweet and savory tapas for $32. You can also grab bottomless mimosas which are available in several different flavors some of which include: Peach cobbler, pomegranate passionfruit, and floral pear. 
Sixty Vines (@sixtyvineswinterpark)
This Winter Park restaurant has Frozé! If you haven't heard of this yet — its frozen Rosé. Aside from its unique cocktail menu, there's also wine on tap. The brunch menu boasts of dishes such as almond chiffon French toast, egg white and goat cheese frittata, and a cabernet brunch burger.