Flu cases arrive early in Central Florida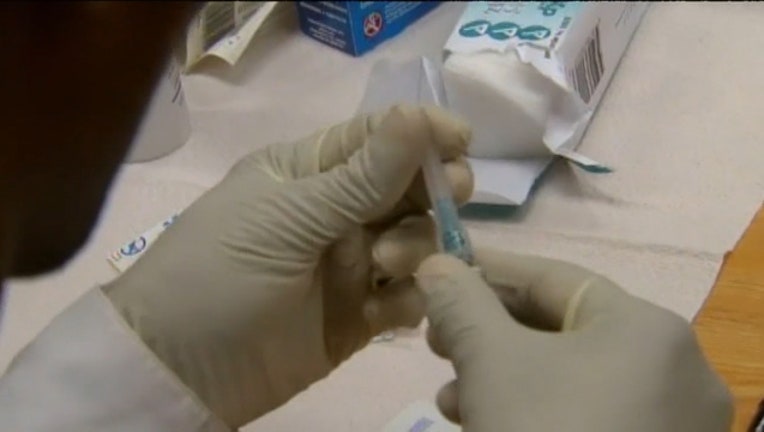 LAKE MARY, Fla (WOFL FOX 35) - Flu season doesn't technically start until the beginning of November, according to many doctors, but that hasn't stopped the illness from making an early arrival in Central Florida.
Doctors at Centra Care said Friday that they've seen unusually large numbers of confirmed flu cases in their clinics recently.
Dr. Tim Hendrix said their urgent cares throughout the area confirmed 52 cases of the flu last week. 
That may seem like a relatively small number, but it's a 100 percent jump from the 26 cases they diagnosed the week before.
Hendrix said the situation didn't seem to be slowing, either, as about 20 additional cases have been diagnosed in the past two days.
"Across the community, we're seeing more cases of the flu," Hendrix said. 
Concerns about the flu may be elevated this year after the particularly nasty flu season that hit the country last season.
The Centers for Disease Control and Prevention reported 169 pediatric deaths from the flu from November 2017 to May 2018. 
Centra Care saw several weeks during that time where doctors were diagnosing more than a thousand cases of the flu.
Hendrix said this early case count should get people taking action now.
"That's your warning that the flu is out there, it's real." he said. "Now is the time to prepare and get your flu shot. The only effective way to prevent getting the flu is to get a flu shot."
The shot is already available at most urgent cares and pharmacies, and Hendrix said it's been modeled to fight the strains that were so prevalent last season.
Additionally, the CDC has allowed the nasal mist form of the vaccine to be re-released this season.