Florida woman intentionally sets her own house on fire, crews say
DELAND, Fla. - A Volusia County woman has been arrested after she allegedly "intentionally" set her own house on fire. 
Gina White, 63, of DeLand, was placed under arrest and charged with arson of a structure on Friday after crews arrived at her home to see it fully engulfed in flames. 
Fire crews were dispatched to the fire around 2:11 a.m. at 517 E. Walts Avenue where they found a single-family home on fire. During their investigation, they found that White intentionally set the home on fire.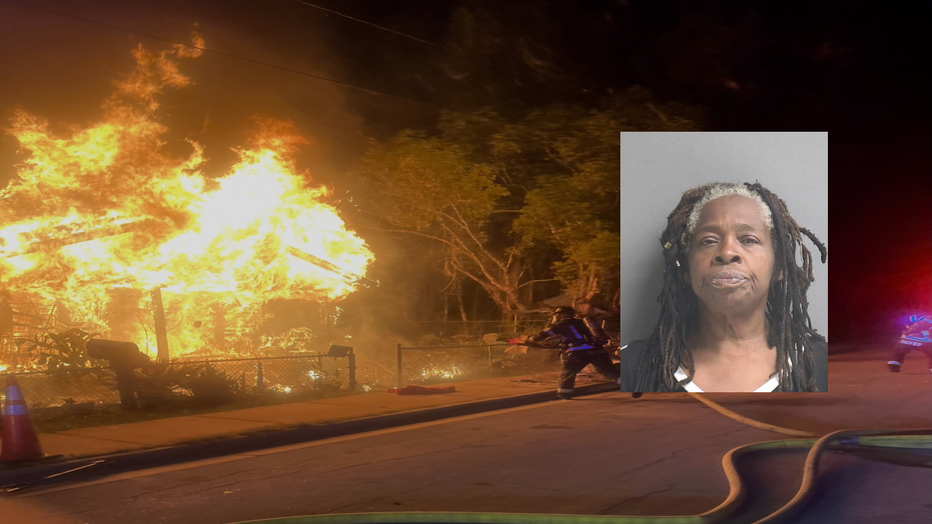 She was placed under arrest and taken to the Volusia County Jail. 
It is unknown why White started the fire in her home. 
No injuries were reported.