Florida mom arrested after toddler drowns in retention pond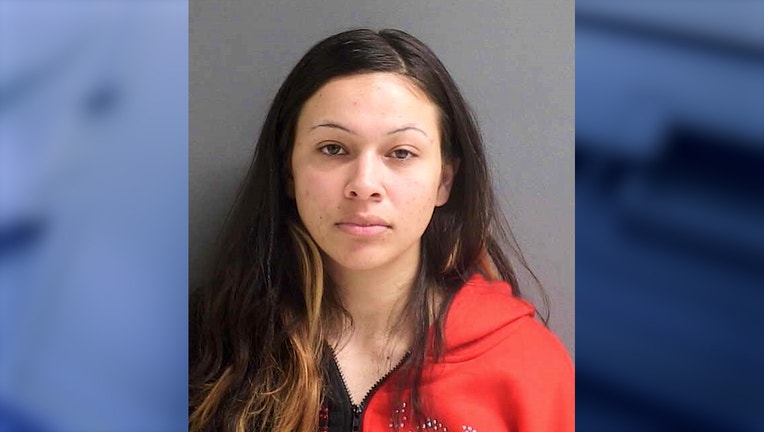 article
ORLANDO, Fla. - A Florida mother faces a charge of aggravated manslaughter in the drowning death of her 3-year-old son. 
Myra Santiago, 22, who was arrested by the Ormond Beach Police Department on Sunday, is also charged with neglect of a child.
Investigators said the toddler managed to get out of Santiago's apartment through an unlocked door, before wandering into a nearby retention pond and drowning. In an arrest report, officers noted that Santiago failed to secure her apartment door, "knowing the child was able to escape and had done so numerous times before." 
The report also details that the child had been missing for approximately eight hours before Santiago noticed he was not in the apartment. 
According to the report, Santiago left her child in the care of a neighbor on Saturday night and went out with friends.  She said she returned to pick up her son around 1-2 a.m. on Sunday morning.  Investigators said there are discrepancies in Santiago's story, as the neighbor denied ever watching her son. 
Later, around 6 a.m. on Sunday, Santiago told officers that her son woke her up to ask for his tablet, and then she went back to sleep, which she said was their normal routine.  It was not until Santiago woke up around 1:45 p.m. on Sunday afternoon that she realized her son was gone, the report states.
At approximately 1:44 p.m., officers from the Ormond Beach Police Department responded to a report of a drowning involving a toddler, who was later identified as Santiago's son. According to the arrest report, a review of a neighbor's security camera revealed that the toddler had run past a door and toward the retention pond around 6:47 a.m.  
Santiago is being held at the Volusia County Jail on a no-bond status.