Road rage driver shot at pickup truck on Florida Turnpike in Osceola County, troopers say
KENANSVILLE, Fla. - A Florida man was arrested after he shot at a pickup truck during an alleged road rage incident on the Florida Turnpike in Osceola County on Sunday, according to the Florida Highway Patrol (FHP).
Zion Zaire-Vincent Waller, 22, of Leesburg, was taken into custody by troopers on several charges including three counts of attempted murder and reckless driving.
According to an FHP incident report, a trooper pulled over Waller on the Florida Turnpike after witnessing him improperly changing lanes, following vehicles too closely, and pulling away from traffic at high rates of speed over 100 mph, and immediately placed him under arrest.
During the traffic stop, a white pickup truck – with two adults and a 5-year-old child inside – pulled up alongside the trooper's patrol car. Its driver told the trooper that Waller shot at his vehicle. FHP said a bullet hole could be seen on the driver's side of his truck, the FHP report stated.
"He shot my car!" the pickup truck driver can be heard telling a trooper while pointing to a bullet hole on the driver's side of his vehicle.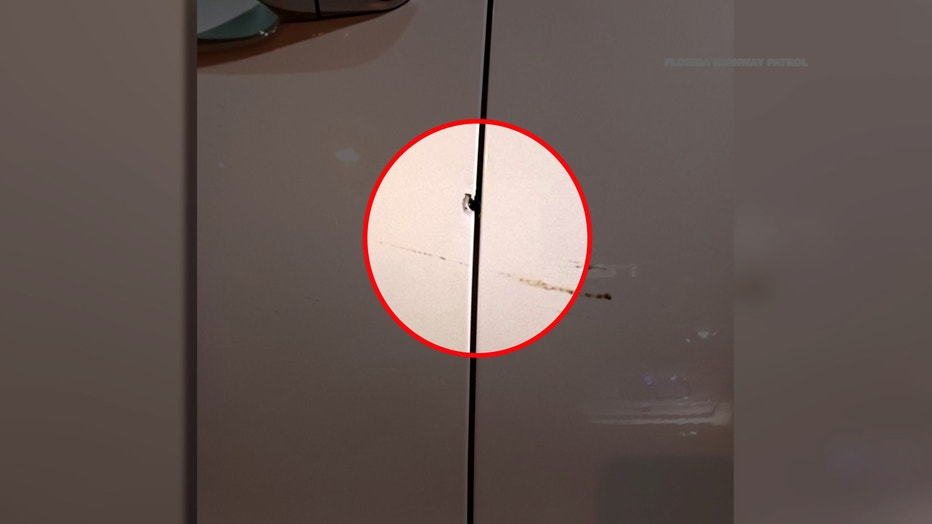 (Photos via Florida Highway Patrol)
When the trooper asked Waller, who was in the back of an FHP patrol car, about the shooting, he said he was involved in a road rage incident with the pickup driver several miles south of the traffic stop location. Waller said the pickup truck was driving erratically around his vehicle, and at one point, the driver pointed what appeared to be a weapon at him. 
Fearing for his life, Waller said he shot one round at the truck and sped up trying to stay away.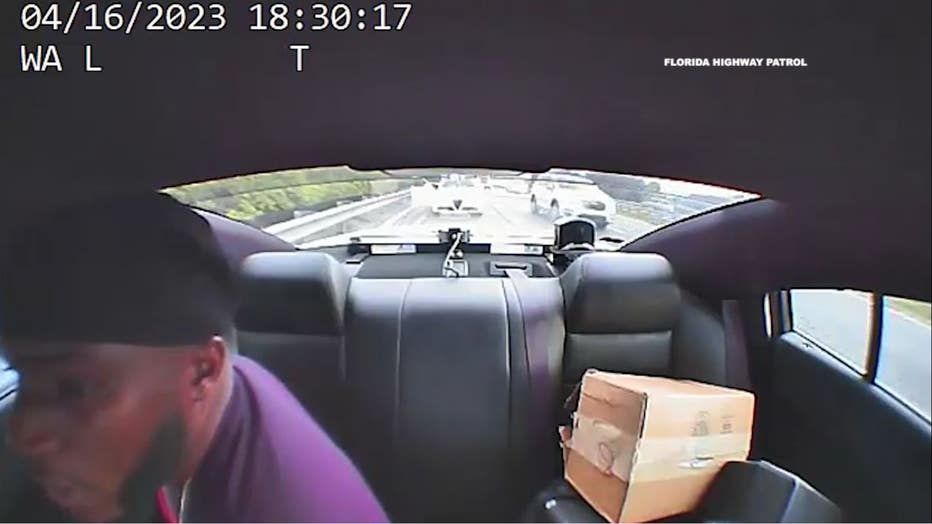 (Photos via Florida Highway Patrol)
"Yo! You gotta check his car! Check his car! He got a gun in there man. He was waving it at me. If I'm gonna go down for that firearm, he gotta go down too," Waller can be heard yelling at the trooper. "I'm saying though, it's self-defense. He waved a gun at me"
A loaded handgun and a rifle were found in the front side floorboard of Waller's vehicle. Troopers searched the pickup truck and did not find any weapons.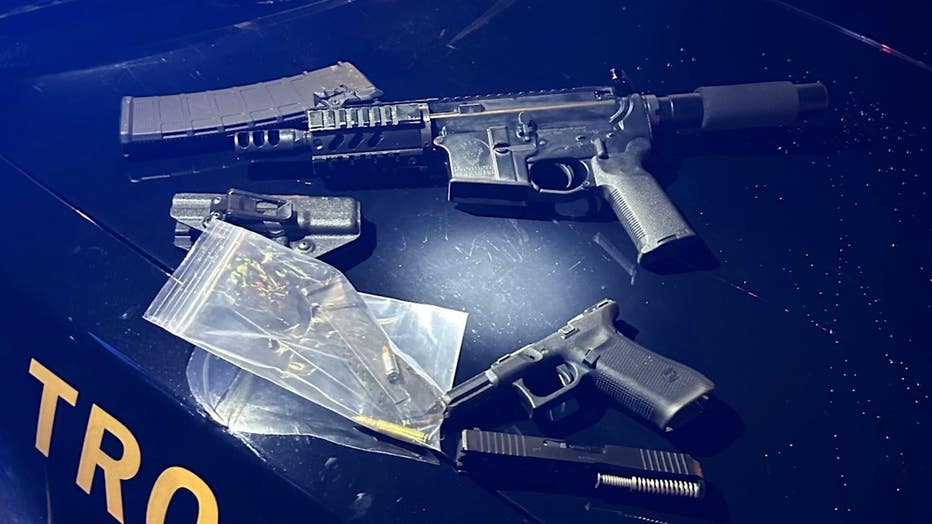 (Photos via Florida Highway Patrol)
FHP said its investigation found Waller's motivation to fire his weapon was most likely a result of aggressive driving and a "road rage" type incident.
No one was hurt in the shooting, FHP said. 
Zion Zaire-Vincent Waller (Photo via Osceola County Jail)