Florida K-9 catches thieves stealing rare ghost orchid growing in state park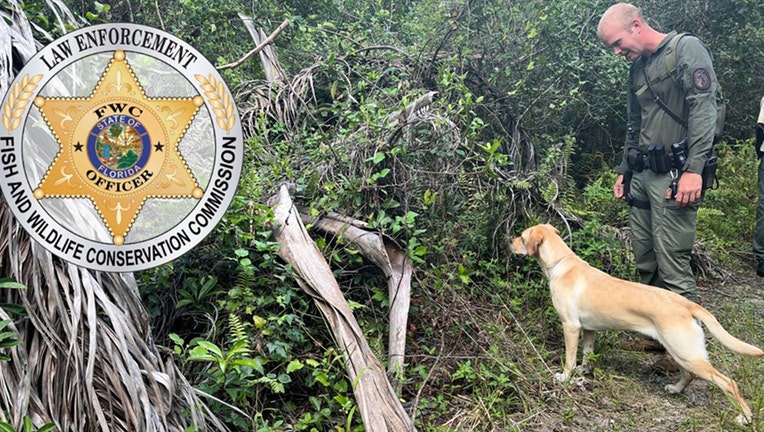 article
COPELAND, Fla. - Two Florida men were accused of trying to steal dozens of plants that are illegal to harvest from a state park – including the rare ghost orchid. The arrests were credited to a K-9 with a very strong sense of smell.
According to Florida Fish and Wildlife, an officer and K-9 Susan responded to Fakahatchee Strand State Park in Collier County back in October, however, the agency shared details about the arrest in a social media post on Thursday. 
On Oct. 24, FWC received a report about two individual taking air plants and orchids from the area. When the K-9 team arrived, they spotted two men wearing chest waders who matched the description of the report.
"The individuals denied taking any plants or knowing that it was against the rules," according to an FWC statement provided to FOX 13. "They showed the officer the content of their backpacks and their vehicle, no plants were present."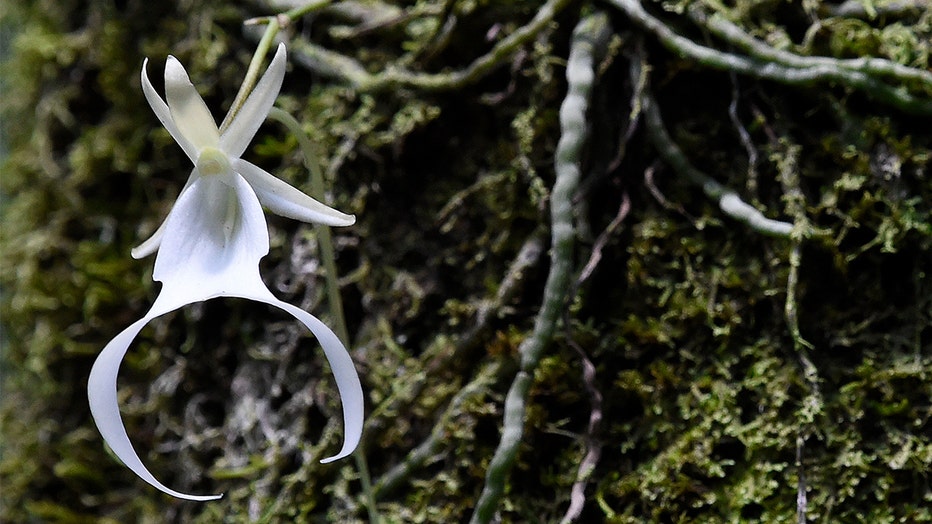 An uncommonly found and endangered twenty year old Ghost Orchid blooms for only the second time in the swamp at Fakahatchee Strand Preserve State Park in Copeland, Florida USA, June 29, 2016. (RHONA WISE/AFP via Getty Images)
Both men told the officer they were from Tampa and were "just exploring," according to an FWC report. However, their current addresses list homes in Ocala. 
The FWC officer explained to the two 19-year-old men they received a complaint of people matching their description who were stealing air plants and orchids. One of them, identified as Michael Anthony Marinelli, said they "came by to see the wildlife and everything."
The officer asked if they kept any plants, and the men denied stealing any. According to the FWC document, both admitted they didn't pay park admission. They gave the officer permission to search their car trunk.
READ: Invasive 'Jesus Christ Lizard' could be harmful to people, Florida's environment
The officer took K-9 Susan to search the pathway the men used. At one point, her head snapped back when she detected an odor in the heavy vegetation. That's where a machete was found and the handles of a grocery bag sticking out of a culvert, according to FWC.
The bag was submerged in water. After the officer retrieved it, he said he spotted air plants and orchids inside. The K-9 team returned to men's location and showed them the items.
Michael admitted to harvesting the plants illegally, officials said. Inside the bag were 36 plants, one of which was a ghost orchid. He was given a notice to appear in court for harvesting exploited plants without permission.
The plants were returned to their original location in the park by the park manager.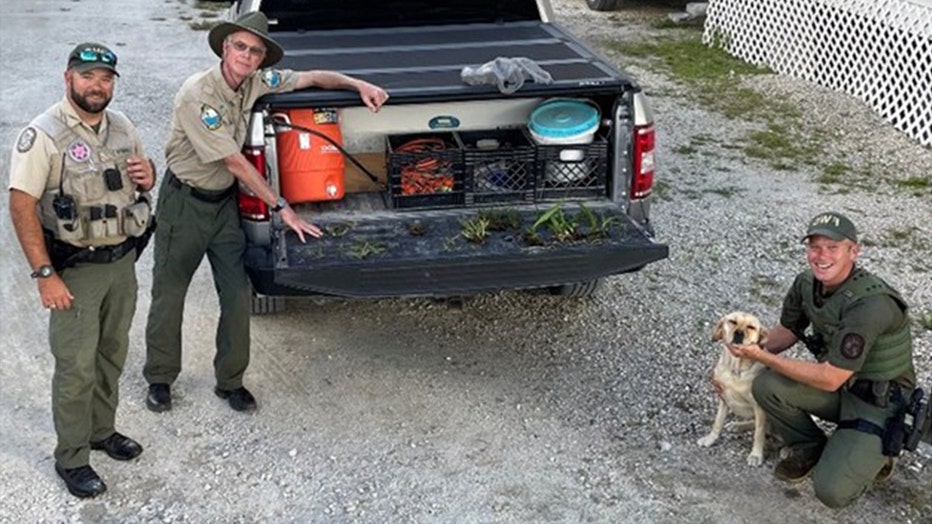 As for K-9 Susan, it was a "once-in-lifetime-case" for her and her human, FWC noted. Susan is 3 years old and has been with the agency since October 2021. She is trained in three areas: man-tracking, detection and area searches. 
She is one of 14 K-9s across Florida who are trained in all three areas. 
What is the ghost orchid?
The ghost orchid can only be found in South Florida and Cuba, according to FWC. It's listed as an endangered plant. 
Wildlife officials said the plant is so rare that a book was written about it: The Orchid Thief.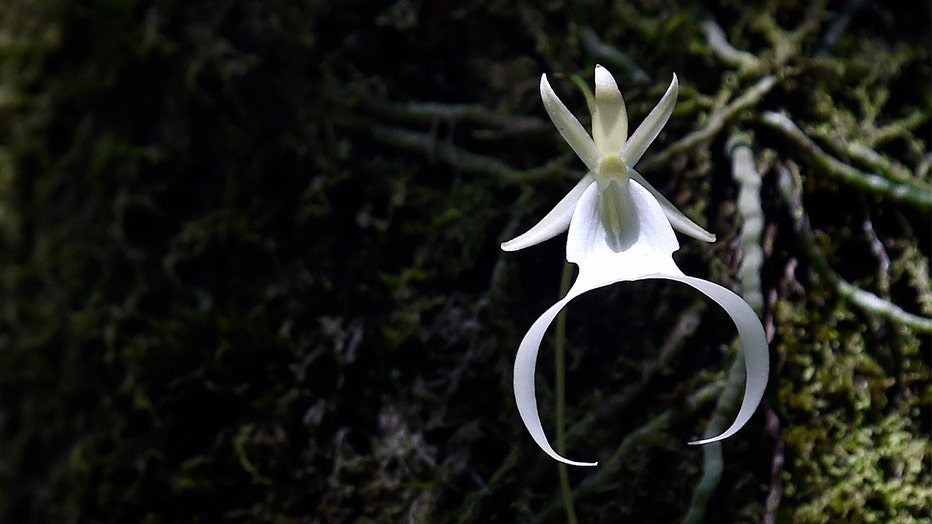 An uncommonly found and endangered twenty year old Ghost Orchid blooms for only the second time in the swamp at Fakahatchee Strand Preserve State Park in Copeland, Florida on June 29, 2016. Scientists and researchers have been growing the orchids, na
The orchid is described as having long, delicate petals. It thrives in habitats with high humidity, mild temperatures, dappled shade and a certain type of fungus. Its roots engage in this fungus and both have a symbiotic relationship. You can typically find them in the deep swamps of Florida.
Habitat destruction and hydrologic changes are contributing factors in the decline of the ghost orchid population in South Florida. Over-collecting has had a negative impact on the plant. It's protected in many public land areas in South Florida, such as Big Cypress National Preserve. 
You can learn more about the special plant here: www.nps.gov/bicy/learn/nature/ghost-orchid