Young girl accidentally shot herself after finding unlocked gun, police say
ORANGE COUNTY, Fla. - A nine-year-old girl was taken to the hospital after she found an unlocked gun and accidentally shot herself, the Orange County Sheriff's Office said.
The sheriff's office said the shooting happened around midnight at a home on Powers Drive in Pine Hills. The child was rushed to Arnold Palmer Hospital and is expected to be OK.
Few additional details have been released. Police said the gun was unsecured and that the child found it and that it accidentally discharged.
Police did not where the gun was found or how the child got ahold of it. FOX 35 is not aware of any arrests being made or charges filed.
 "You need to make sure the safety is on the gun, and you got it in a place where a child cannot access it," said Beverly Hargover, who lives in the area.
"It could have been a lot worse," she said.
Mike Piwowarski, owner of Arms Room Radio, a gun store, said it's important that people store their guns out of sight and reach of children.
"The law says it has to come with a lock, whether it's a trigger lock, or whether it's a chain lock or rope lock to secure the firearm," he said.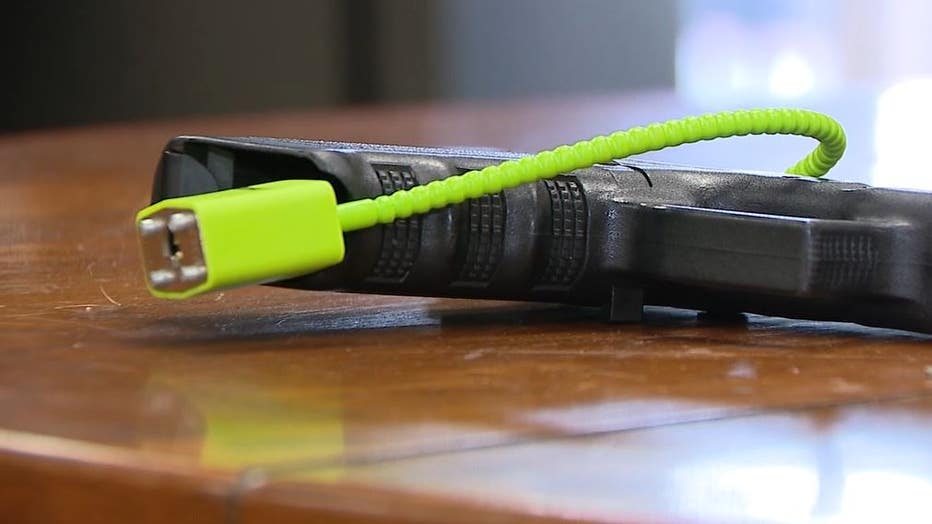 While safes can be expensive, he said most gun stores have string gun locks – sometimes available for free – that loop through the gun and come with a key.