Florida family's car ends up at bottom of swimming pool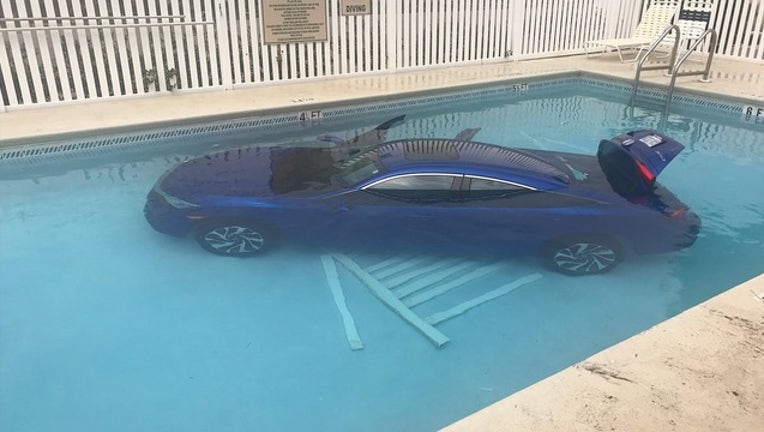 article
OKALOOSA ISLAND, Fla. (AP) - A Florida family found a new way to carpool when their car ended accidentally rolled into a swimming pool.
Okaloosa County Sheriff's officials said in a Facebook posting that a woman thought she put her car in park when she ran back into her apartment to grab some money Tuesday. But the blue car with her husband and daughter inside crashed through a gate and ended up in a swimming pool.
Deputies responding to a "car in pool" call said everyone was OK. But the car had to be pulled from the bottom of the pool.
Okaloosa Island is in Florida's Panhandle.