FHP: Motorcyclist dies after crashing into Winter Park restaurant
WINTER PARK, Fla. - A motorcyclist has died after crashing through a window at a restaurant in Winter Park.
It happened around 3:30 p.m. on Tuesday at a Denny's near the intersection of Lee and Wymore roads.  No other vehicles were involved.
Investigators believe the motorcyclist, identified as a 27-year-old DeBary man, was weaving between lanes and lost control of the bike before running into the building.  He was ejected and traveled through a glass window.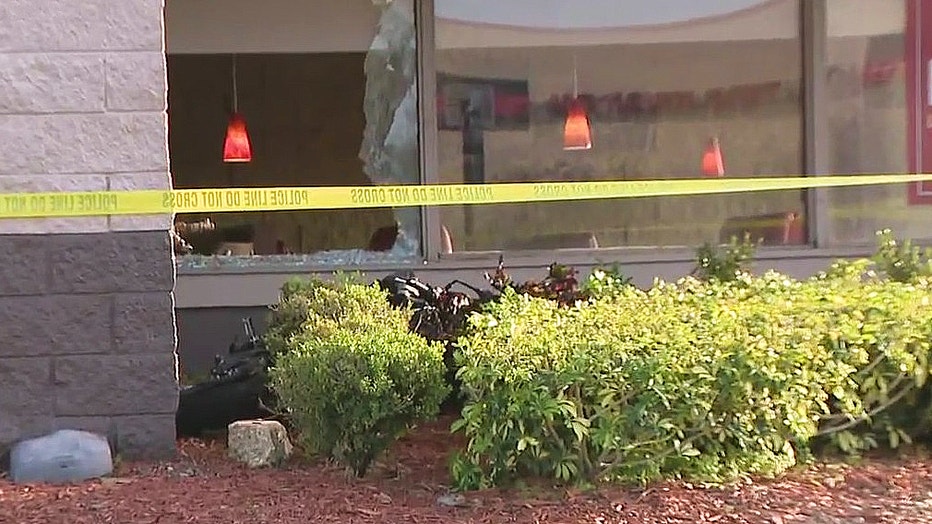 "I was working inside, and we heard glass shatter and I walked over and I seen the man laying there," explained a waitress who was inside the restaurant. "I guess he landed on the table from what I seen."
"I'm taking customers, regular day at work. All you hear is a screech and glass breaking, heavy glass breaking, like super heavy," said Enijah Russell, who works at a 7-Eleven across the street.
"We were all working. I just heard a loud bang. We thought it was gunshots across the street… a bunch of people were running across the street, running to the ambulance," said Paul Cree, who works at the nearby Tire Kingdom.
Eastbound Lee Rd. was shut down at Interstate 4 as troopers with the Florida Highway Patrol (FHP) investigated.  Troopers found skid marks farther down Lee Rd., forcing that part of the road to close for hours, backing up traffic. 
 The victim was taken to AdventHealth Orlando, where he was pronounced deceased.  His identity was not immediately released.  
Those who work around here say crashes happen at this intersection a lot.
"If you're pulling out here, if you don't see cars coming that way, people getting off I-4, people trying to cut off other people," said Cree.
Denny's has boarded up the window. There is still a large crack in the side of the building.  The restaurant remained closed the rest of the afternoon. There's no word when it will reopen.
Click here for the latest Central Florida news, Florida stories, and local headlines.