FAA: Ambulance illegally crossed Southwest plane on BWI runway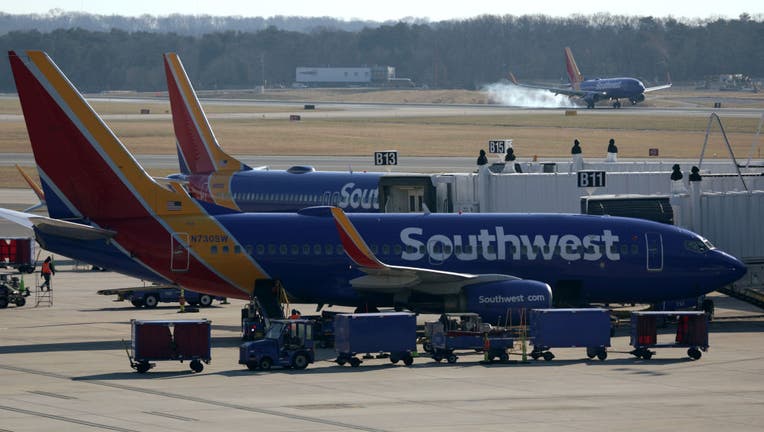 article
BALTIMORE - The Federal Administration Aviation said an ambulance came dangerously close to a departing Southwest plane when it crossed the runway at Baltimore/Washington International Thurgood Marshall Airport
Airport officials said the incident happened on Jan. 12. 
"An airport emergency vehicle crossed Runway 15 without authorization as a Southwest Airlines Boeing 737 took off at Baltimore/Washington International Thurgood Marshall Airport," FAA said in a statement. 
"The plane took off before it reached the point where the vehicle had crossed," the statement continued. "The FAA estimates the vehicle was approximately 170 feet past the runway when the airborne plane flew over that intersection."
RELATED: Uptick in close calls adds to airline safety concerns
The incident is the latest in a string of reported close-calls at U.S. airports. The FAA on Wednesday has issued a safety alert for airlines and pilots following a series of "concerning" near-miss incidents at American airports in recent months. 
The "Aviation Safety Call to Action" references six "serious runway incursions" that have unfolded since January of this year, making mention of "an incident at John F. Kennedy International Airport in New York City involving a taxiing aircraft narrowly avoiding a departing aircraft and a landing aircraft coming within 100 feet of a departing aircraft at Austin-Bergstrom International Airport in Texas." 
RELATED: Flight attendants on SkyWest airplane reportedly get into fight, delay passengers for over an hour
"In recent months, a number of notable and high visibility events have occurred in the National Airspace System," the FAA said in the alert. "While the overall numbers do not reflect an increase in incidents and occurrences, the potential severity of these events is concerning."
The message calls for the aviation industry to "demonstrate the need for continued vigilance and attention to mitigation of safety risks." 
It asks "Directors of Operations, Chief Pilots, Directors of Training, Check Airmen, Directors of Safety, Program Managers, Pilots and Operators" to review runway safety information and to "Use all available internal communication processes to specifically highlight recent events and existing issues."
"Encourage personnel to identify and report existing and emerging safety issues through voluntary reporting programs and understand the usefulness of the voluntary reporting system," the message also adds in its recommendations to the industry.
RELATED: FAA says technology will help avoid some dangerous landings
Acting FAA administrator Billy Nolen announced last month that he is forming a safety review team to look into the aviation system following a handful of close calls.  
Among the other recent incidents now being investigated:
— Pilots of a small airliner aborted their landing in Burbank, California, after a controller cleared another plane to take off from the same runway; the NTSB is investigating.
— A United Airlines jet crossed a runway at Honolulu International Airport in front of a Cessna cargo plane that was landing on the same runway on Jan. 23.
— The NTSB took the rare step of issuing subpoenas for pilots of an American Airlines plane that crossed a runway that a Delta Air Lines jet was using to take off Jan. 13 at New York's John F. Kennedy International Airport. The American pilots initially refused to sit for recorded interviews, but they complied after getting subpoenas, Homendy said.
— Federal officials are taking another look at an incident in which a United Airlines jet taking off from Hawaii dove to within 800 feet of the ocean before recovering. United says pilots of the December flight are getting additional training.
FOX Business and the Associated Press contributed to this report. This story was reported from Los Angeles.