Don't eat glitter, FDA warns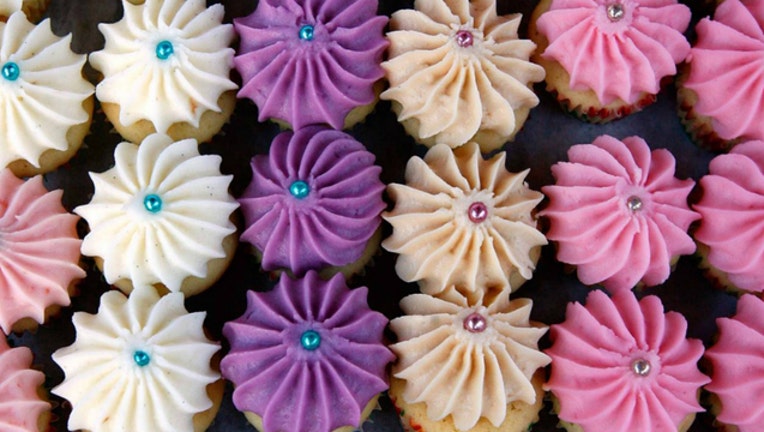 article
FOX NEWS - It may look tempting, but that sparkly glitter on top of a freshly baked cupcake, cookie or other tasty treats may not be safe to eat.
The U.S. Food and Drug Administration (FDA) re-issued the warning Friday, reminding consumers that "some decorative glitters and dusts promoted for use on foods may, in fact, contain materials that should not be eaten."
Many of the decorative glitters and dust — which are sometimes labeled as luster dust, disco dust, twinkle dust, sparkle dust, highlighter, shimmer powder, pearl dust, or petal dust, according to the FDA — can be found both online and at bakery or craft stores.
While some of these are safe to consume, others are not, especially if "the label simply says 'non-toxic' or 'for decorative purposes only' and does not include an ingredients list," the FDA said.
To tell if a glitter or dust is safe to eat, look for labeling that clearly states the product is edible or see if it contains certain ingredients such as acacia (gum arabic), sugar, cornstarch and certain color additives, among other safe-to-eat components.
While the agency didn't detail the health risks of eating non-edible glitter, Zhaoping Li, a professor of medicine and chief of the Division of Clinical Nutrition at UCL, previously told Eater it's best to avoid the substance, especially those who have pre-existing gastrointestinal issues.
"Non-toxic glitter may not kill you, but don't eat it," Li said. "At least not regularly or large quantities."
The warning follows a similar one posted by the FDA in November and comes as the "glitter trend" has apparently taken over aspects of the food industry, MarketWatch reported in May. In fact, in 2014, some people were reportedly swallowing "glitter pills" in the hopes the substance would make their poop sparkle.