Dog saves Rockledge family from destructive fire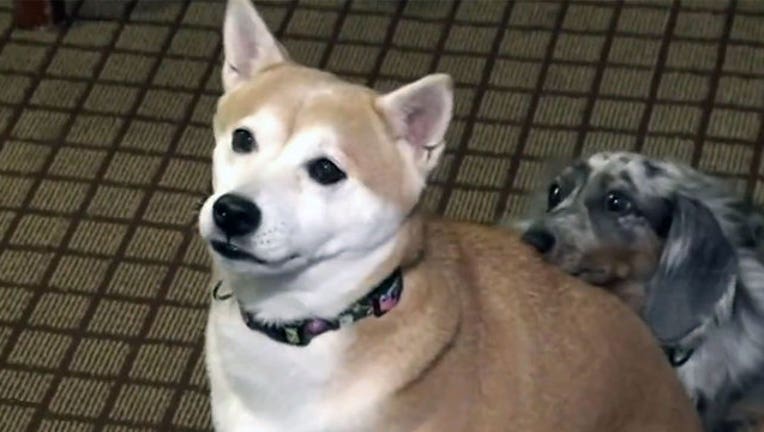 article
ROCKLEDGE, Fla. (WOFL FOX 35) - A condominium that once housed a Rockledge family of four is in ruins following a fire.  The family is ok, and they are crediting one of their dogs and a smoke alarm with helping to get them out in time.
A seven-year-old Sheba Enu named Jade was the first to wake up the Zysset family at 2:30 a.m. on Monday morning,  when the destructive fire first broke out inside their kitchen.
"I heard her barking, but the smoke alarm, that scares the crap out of you," explained Tara Zysset.  "Then, I realized she's trying to get our attention, because her crate is underneath the island, so she knew something was wrong, obviously."
Zysset and her husband leapt up from the bed. She grabbed the infant, he grabbed four-year-old Landon. Most of their pets followed them outside. 
"Within like two minutes of sitting outside, it like, the whole house was in flames," she said.
The entire three-bedroom,  two-bath condo was destroyed, displacing the family into a motel room. When friends and even strangers saw this on social media, they started making basic living supplies available.
"It's crazy, you don't realize how may people you know care. There's a lot of nice people out there," Zysset said. 
Nice people, and nice dog, which the family has new appreciation for.  "And I keep saying yhank God that between Jade and the smoke alarms, because you always hear about those smoke alarms don't go off and, like people sleep through, and they don't make it."
The American Red Cross has supplied the family with the hotel accommodations, clothing, and medication.