Deputies searching for leads after bicyclist dies following brain injury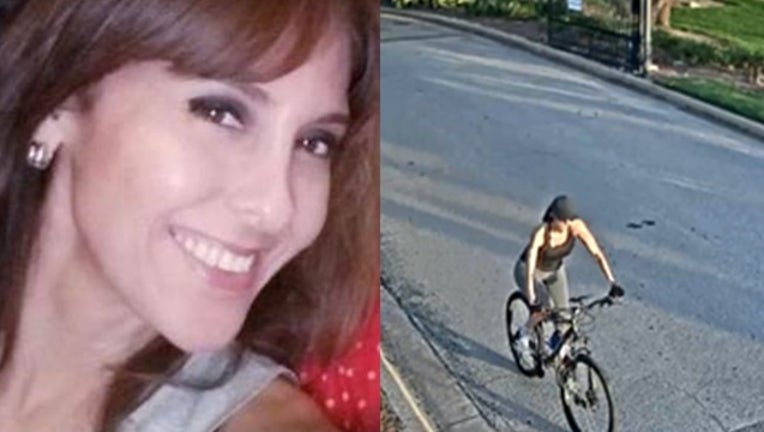 article
ORANGE COUNTY, Fla. (FOX 35 ORLANDO) - The Orange County Sheriff's Office is looking for answers as to how a woman received a brain injury while out bike riding and eventually died.
On the morning of June 21, Emma Ramirez, 44, had reportedly left her home in the Sand Lake Private Residences off Turkey Lake Road to go on a bike ride. At some point between riding her bike and asking to use the bathroom, deputies say Ramirez suffered an injury to her brain.
Deputies said that Ramirez had been transported to Orlando Regional Medical Center from the Westgate Resorts after asking a security guard to use the restroom.
Orange County Sheriff's Deputy Christian Marerro said Ramirez's clothes were dirty when she talked to the guard.
"Unfortunately, Mrs. Ramirez was not forthcoming with a lot of information as to what happened to her," Deputy Marerro said.

When she did not come out of the bathroom a security officer went to check on her. Marerro said the security officer saw blood on the wall and called 911.
Ramirez was taken to the hospital where doctors discovered she had a brain injury. A short time later she fell into a coma and never woke up. On July 2, she passed away.
"At this point we do not know what happened to her which is why we're here," said Orange County Sheriff's Deputy Christian Marrero. "We are here looking for the public's help to get the family some closure."
It is unknown how Ramirez was injured. Detectives are looking for anyone who may have seen her during her bike ride. 
If you know anything about how she was injured, please contact the sheriff's office at 407-254-7000 Ext. 70633.
What other people are reading right now: