Deputies: Deltona man arrested for unprovoked stabbing of a homeless man
VOLUSIA COUNTY, Fla - Volusia County Sheriff's Office deputies arrested a 54-year-old man for stabbing a homeless man who was sleeping outside of a bank last weekend. 
Deputies say the victim, a 73-year-old man who no permanent address, was sleep near the entrance of the Bank of America on E. Normandy Blvd when he was awakened to a man in a mask stabbing him repeatedly. The victim was stabbed in the chest and several times to his arms trying to fight off the attacker. 
Deputies arrived to the scene to render aid to the victim, where he was later transported to a hospital.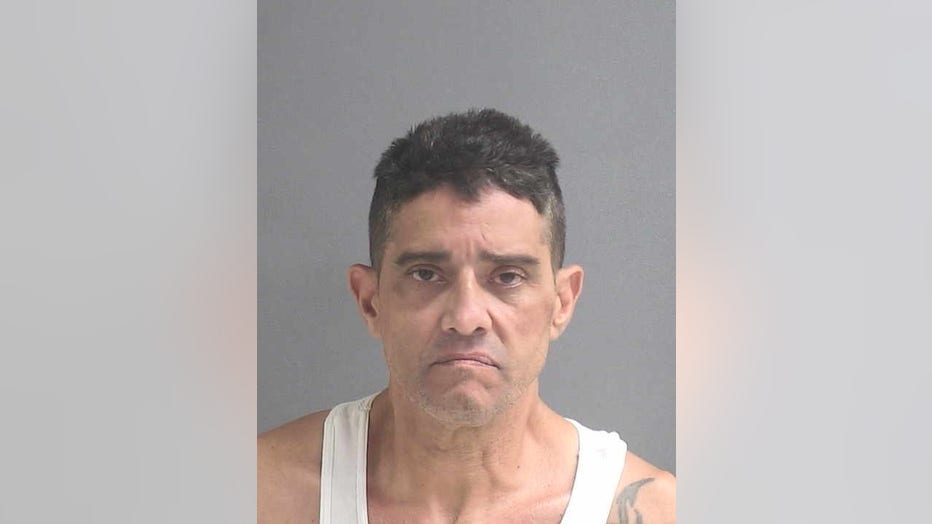 David Vazquez, 54, is accused of stabbing a homeless man in Volusia County.
The sheriff's office was able to track the suspect, who has been identified as David Vazquez, through a nearby gas station parking lot where he was caught on camera. 
Detectives were able to locate Vazquez on Friday and found clothes worn he had that were stained in blood. 
Deputies say no motive has been determined and no connection to the victim is known, but Vazquez has a criminal history that includes 36 felony arrest, and he is described as having sudden outburst.