Dangerous rip current conditions expected at all Central Florida beaches this Labor Day weekend
ORLANDO, Fla. - Heads up if you're planning on spending the Labor Day holiday weekend at a local beach. The FOX 35 Storm Team is tracking a high rip current risk at all Central Florida beaches.
"We're expecting an increase in swell from the distant remains of Idalia located out in the Atlantic Ocean, east of the Carolinas. This energy will sweep into our local surf zones enhancing rip current activity," FOX 35 Storm Team Chief Meteorologist Jayme King said. "On top of that, local breezes will freshen up from the Northeast creating local wind waves, combining with the swell energy from IDALIA. The combo of the two energy sources will create a chaotic surf zone outlook."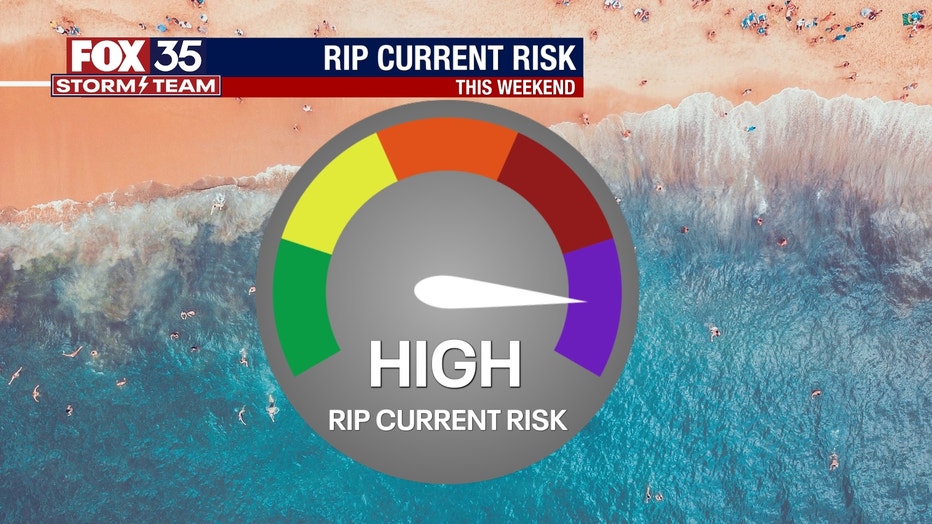 Beach visitors might want to consider staying out of the water entirely, as even the strongest swimmers can get into trouble quickly. 
FOX 35 has learned the coastal counties will have extra beach patrol on hand over the Labor Day Holiday weekend to combat this risk.