DA: Chester County man fed stepson meth, left kids in truck with gun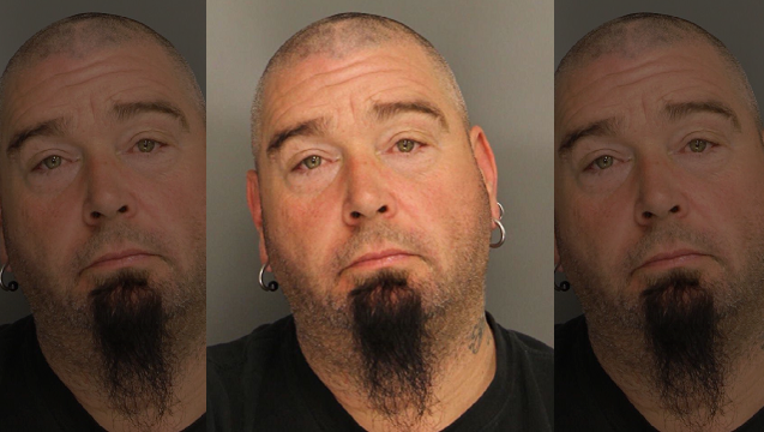 article
WEST CHESTER, Pa. (FOX 29) - A Chester County man has been arrested after allegedly feeding crystal meth to at least one of his three young stepsons.
Harold Nuse, 43, of Honey Brook, has been charged with drug delivery, endangering the welfare of children and related offenses.
Prosecutors say Nuse was initially arrested for leaving his stepchildren, ages 11, 8 and 6, in a running car with a gun while he went shopping at Walmart in Sadsbury Township on Christmas Eve. Troopers determined that the car had been left running for more than an hour, with a .9 mm pistol in plain view on the center console. The ammunition for the pistol was above the front seat visor.
According to prosecutors, the boys were asleep. When the troopers woke them up, the boys stated they did not know where their parents were or when they would be coming back.
Around 4:15 a.m, Nuse and his wife, Brandy, returned to the car and were arrested. The boys were turned over to family members.
Brandy Nuse is their mother of all three boys. She and her husband are the boys' caretakers, though Harold Nuse is not their biological father.
In a subsequent interview with detectives, one of the boys reported that Nuse fed him crystal meth on at least five occasions, bringing him to a shed on their Honey Brook property and forcing him to stick a chunk of the drug under his tongue to dissolve.
The child described the meth as looking like a "weird gem," which is consistent with the drug's appearance. The child also said the meth did not taste good, which is consistent with the bitter taste the drug leaves.
Nuse was remanded to Chester County Prison, where his bail was set at $75,000 cash.
------
Editor's Note: This story has been updated to reflect that Harold Nuse is not the biological father of the boys.
------
RESOURCES: