Wreck between vehicle, tractor-trailer shuts down EB I-4 Tuesday in Osceola County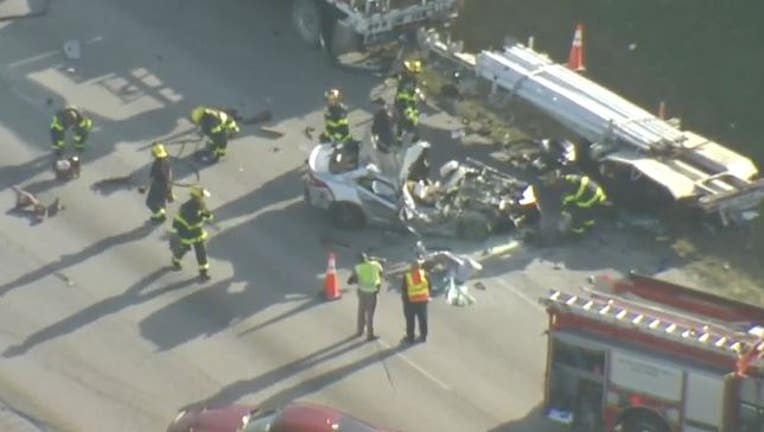 article
OSCEOLA COUNTY, Fla. - A bad wreck on Interstate 4 between what appeared to be a car and a tractor-trailor, snarled traffic during the Tuesday morning commute in Osceola County.
The crash happened on I-4 at U.S. 92 in Kissimmee.
FOX 35 has reached out to Florida Highway Patrol for details.
SKYFOX flew over the scene Tuesday morning where video showed one person being transported away in an ambulance, and nearly a dozen first responders surrounding a silver-colored vehicle.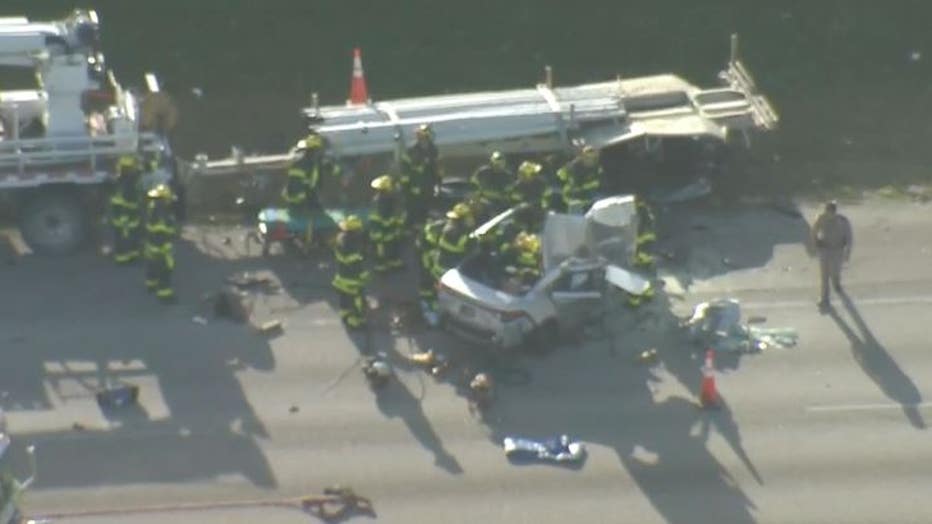 We'll update as we get additional information.